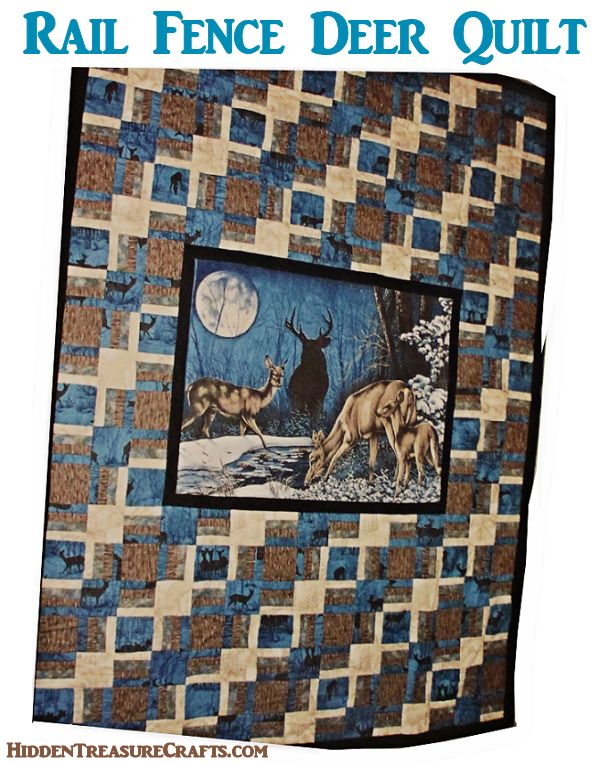 This was my 8th quilt, made in March – April of 2003. I first found the deer panel and then found the fabric I used in the quilt. To make the quilt top, I used tan, blue, and brown squares, which I believe were 6-inches (finished size) and alternated them with rail fence blocks.

When it came to the quilting, I found this PVC Quilt Floor Frame
(affiliate link) and figured I would give hand quilting a try. I hand quilted around the deer and the other details in the panel. When it came to the pieced area of the quilt, I stitched in the ditch using my machine.
This quilt was given to my husband's taxidermist and family friend!
Sorry, there is no pattern for this quilt, I sort of made it up as I went along and it has now been so many years I would only be guessing if I tried to come up with something. It is an easy quilt to make though. If you want to try your hand at a rail fence quilt, Janet has a great tutorial here.
Disclosure: As noted above, this post contains affiliate links. See my disclosure policy for details.