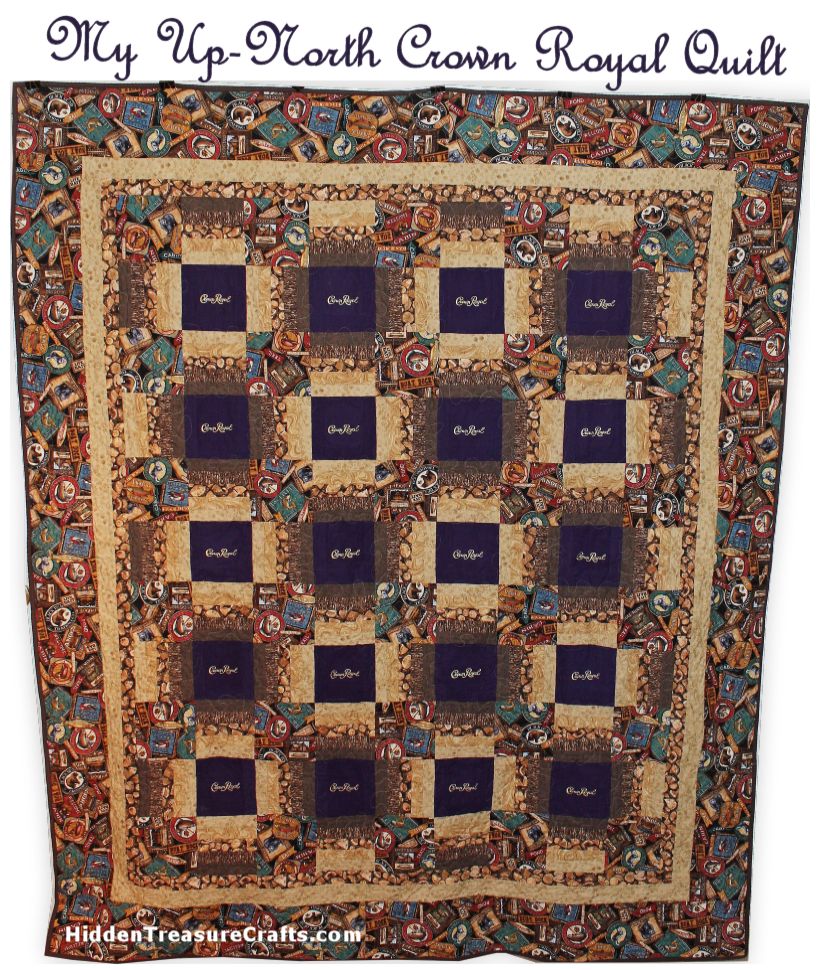 The last quilt I shared (Winter Wonderland, my 10th) was made in 2003 so I figured I would jump ahead now and post a more recent quilt… This quilt, which is number 137 if you are wondering, I made in November 2014. This was a Christmas gift for my husband and was made using 20 velvet bags from Crown Royal Whiskey Bottles.

My husband had been saving the Crown Royal bags for quite awhile without me knowing it… Then, one day he handed me a stack and asked if I could make him a quilt. While this quilt used all purple bags, we also have some brown and black ones that will be saved for another quilt.
The biggest challenge with using these bags for a quilt was that I felt I needed to find some manly fabric that would not totally clash with the purple and gold bags. When I found the cabin related fabric I used on the border, I knew it would be a great match! After that, finding the woodsy looking brown and gold fabrics was easy!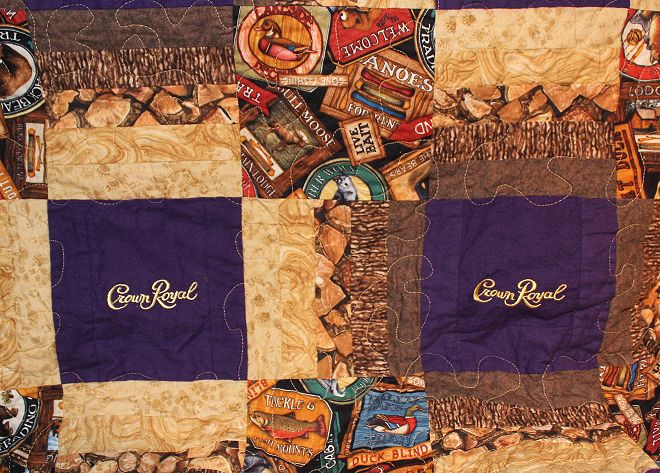 What do you think of the choices I made? I think they all have an "up-north" feel to them, don't you?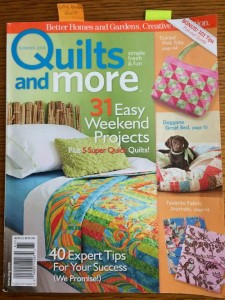 Once I knew what fabric I wanted to use, I needed a pattern. I started looking through my quilt books and catalogs hoping to find some inspiration. When I ran across the Calypso pattern printed in Crafts and More magazine (Summer 2006 issue). Unfortunately, I could only find issue information on their site going back to 2007.
Don't worry, though, the blocks in this quilt are basically a simple rail fence, alternating with a 6 1/2-inch square block. I didn't realize it at the time, but it was made very much the same way as my Rail Fence Deer Quilt.
It is an easy pattern that you really don't need a formal tutorial for if you already quilt. As you might be able to tell by looking at the close up picture above, I used a simple meander when it came to the quilting.
Not only was it easy to make, it was a huge hit with my husband! I already have a pattern and fabric picked out for using the other bags I think…