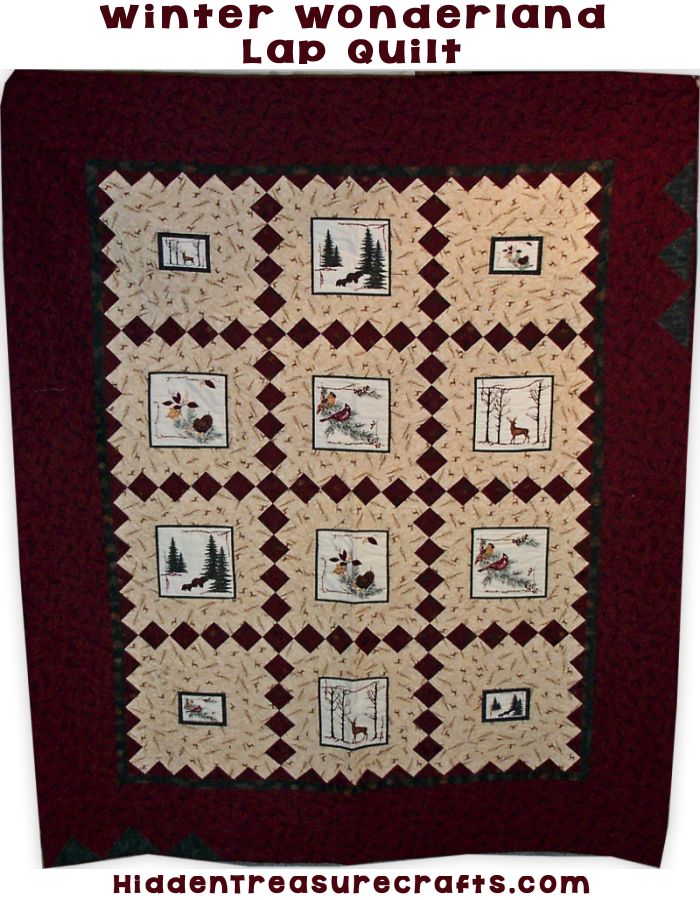 I decided I am going to start alternating posting photos of older quilts I have made with posts featuring news quilts. I figured I better start doing this otherwise by the time I get around to posting them all, they newest ones would be pretty old… Make sense? 🙂

This Winter Wonderland quilt was the 10th quilt I made. I made it during my second quilt retreat which was in November 2003.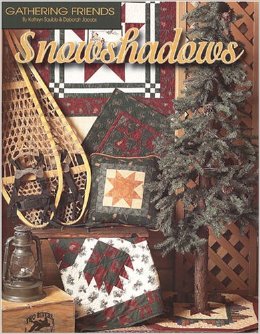 I am sorry, I am not sure where I got the book this pattern can be found in, but I do know it was called Gathering Friends: Snowshadows by Kathryn Squibb. Perhaps I bought it from Gruber's Quilt Shop, which was the shop who brought a trunk show to the retreat… Who knows!?!
I do know I bought the fabric from Gruber's Quilt Shop while I was at quilt retreat. Once again, I will apologize because I have no ideas the name of this line of fabric nor who made it. I do know I loved the "Up North" look of it.
The problem I faced with this quilt is the fact that most of the fabric came in small cuts so I had to do a lot of extra piecing to make it all come together.
All in all, I liked how it turned out! This quilt was given as a gift to some friends because I thought it would go nicely with their cabin decor.