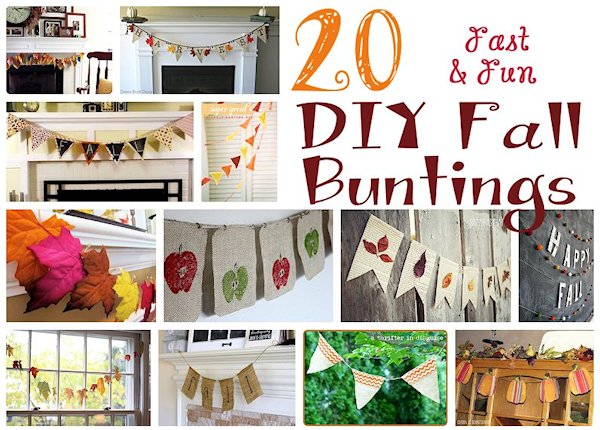 I was going to do a round up of fall wreaths, but instead I thought these DIY fall buntings would be much more fun! They make me want to go dig through all of my fabric bins and paper drawers to see what I can come up with. How about you?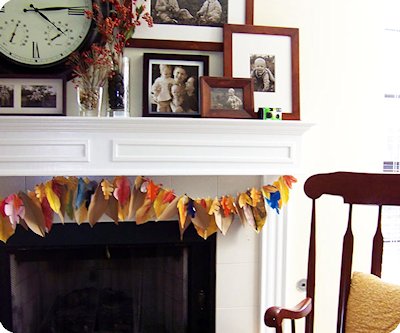 1 – Autumn Leaf Garland from Sarah Nielen
The leaves on this bunting are made our of pages from a text book and brown  Kraft paper.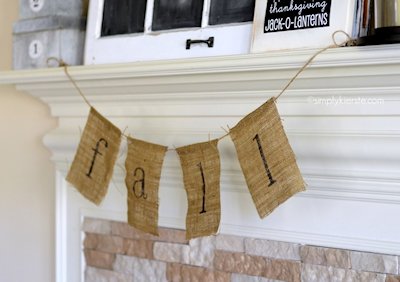 2 – Simple Fall Bunting from Simply Kierste
Stencil the letter FALL onto pieces of burlap and glue them onto a length of twine.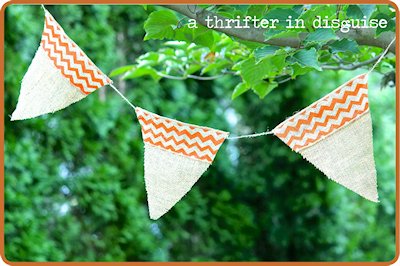 3 – DIY Burlap Chevron Bunting for Fall from Thrifter in Disguise
This bunting is made using scraps or regular burlap and burlap ribbon with a chevron design.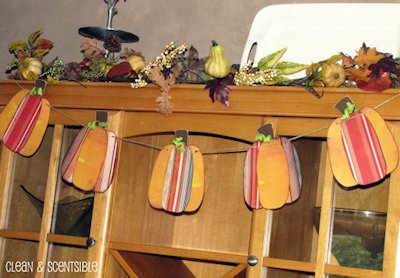 4 – Pumpkin Bunting from Clean and Sentsible
Anything to do with pumpkins make a great fall decoration and this bunting, made using paper pumpkins, is no different.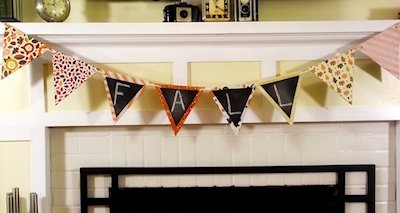 5 – Mod Podge Fall DIY Chalkboard Bunting Tutorial from Mod Podge Rocks
You can write fall messages on this fun DIY bunting.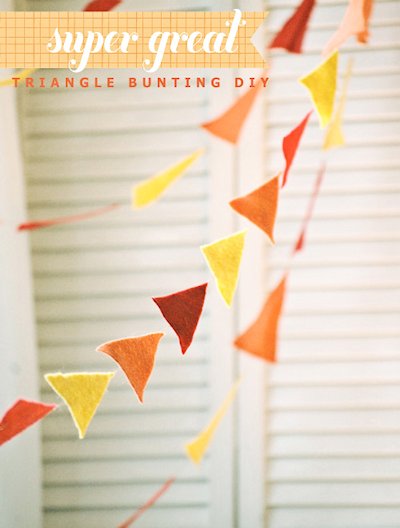 6 – Triangle Bunting DIY from Joy Ever After
While this isn't made specifically for fall, I thought the colors were very fall like.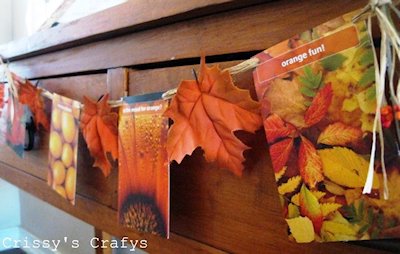 7 – Orange Color Palette Fall Banner from Crissy's Crafts
This garland was made using a variety of orange items including fall leaves and orange palette cards from Walmart.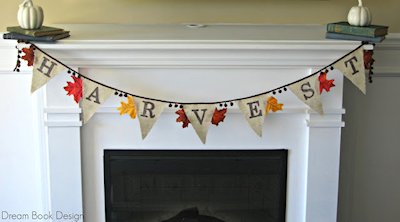 8 – DIY Fall Harvest Burlap Banner from Dream Book Designs
This bunting is easy to make using burlap, silk leaves, and fancy trim.

9 – Fall Leaf Garland from Homespun With Love
These colorful leaves are strung together using maroon embroidery floss.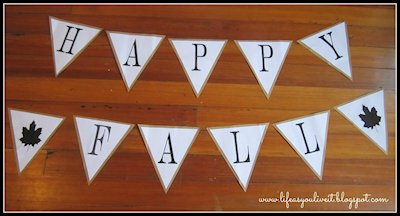 10 – Happy Fall Bunting Flag Banner from Life as You Live It
This super easy bunting is made using plain white paper and recycled, brown grocery bags.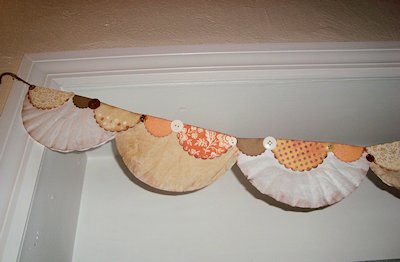 11 – Coffee Filter Fall Bunting from Shaken Together Life
It is amazing what can be done with some coffee filters, fall-themed paper, and buttons!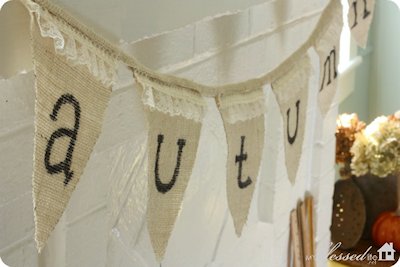 12 – Burlap & Lace Autumn Bunting from My Blessed Life
This fun bunting is both rustic and elegant at the same time.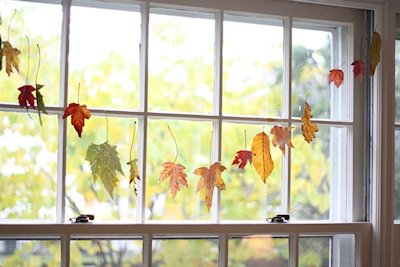 13 – Waxed Leaves Bunting from Clover Lane
Learn how to preserve leaves by dipping them in wax and then hang them using thread.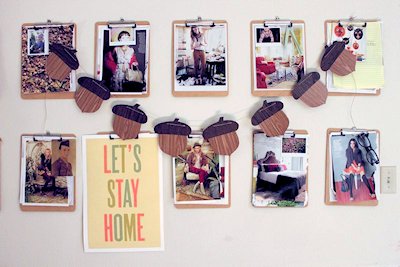 14 – Acorn Garland from A Beautiful Mess
Can you believe this amazing garland is made using Con-Tact paper.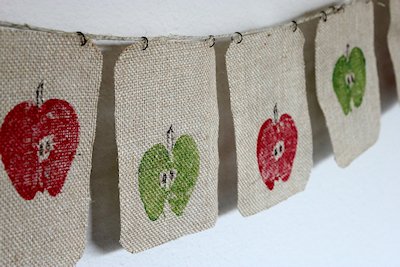 15 – Apple Print Fall Banner from Multiples and More
This bunting features fun apple prints the entire family can have fun doing.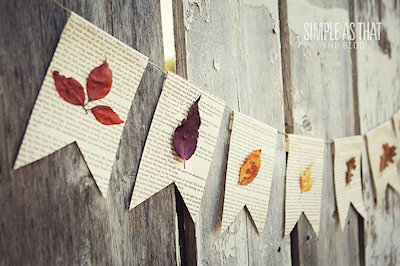 16 – Fun with Fall Leaves from Simple As That
Learn how easy it is to press your leaves and then turn them into a unique bunting by mounting them on book pages.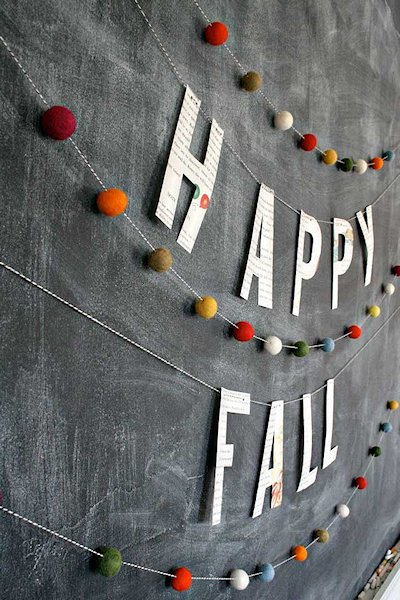 17 – Happy Fall Felt Ball Banner from Armommy
I love the look of this banner made using felt balls, baker's twine, and letters cut from a book page.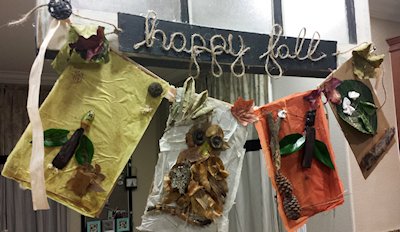 18 – Fall Art Project and Banner from The Vintage Creative
Go for a walk and gather items from nature and then turn them into this creative bunting.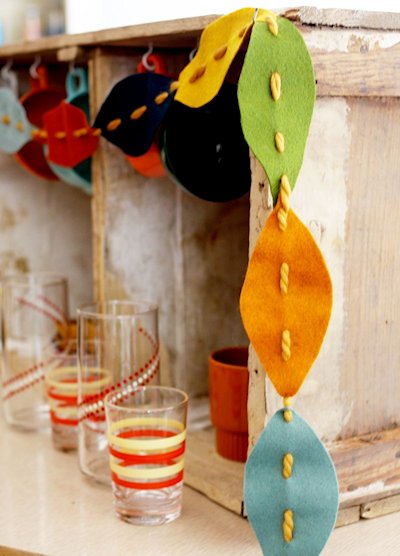 19 – Fall Leaves Garland D.I.Y. from A Beautiful Mess
Yarn and felt are all you need to make this simply lovely garland.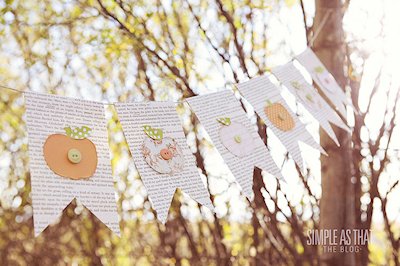 20 – DIY Pumpkin Bunting from Simple as That
These paper pumpkins make a fun decorate from September through Thanksgiving.
I hope you find a wonderful bunting or two that you want to make. As you visit these blogs, make sure you leave a comment and let them know how much you love and appreciate their projects.