Ready to see the 7th quilt I made, way back in November of 2002? Don't you just love the fun Wizard of Oz fabrics?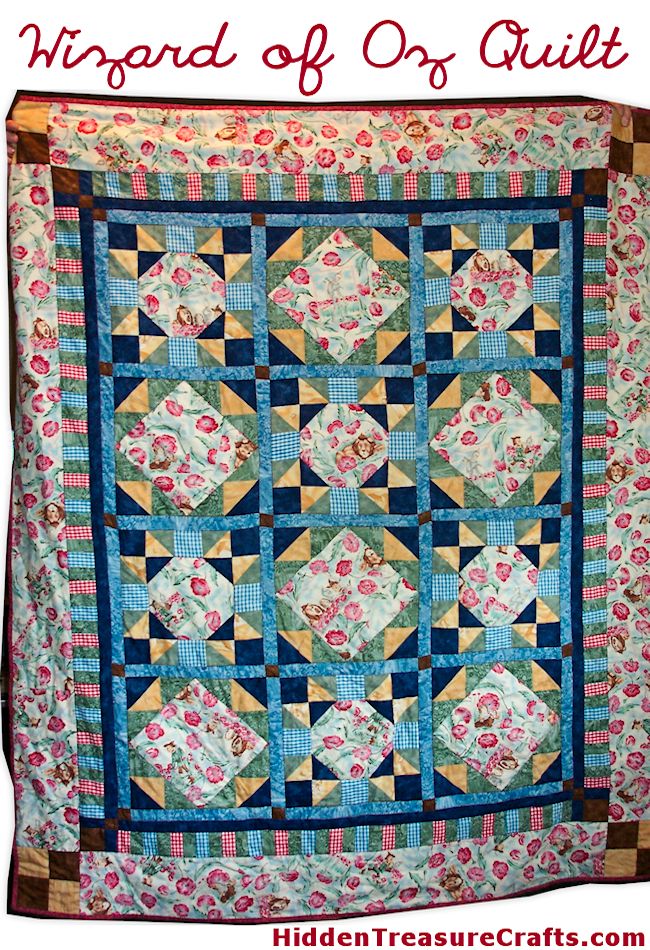 This Wizard of Oz quilt was actually the very first quilt kit I ever bought. I believe it was also my first visit to one of my favorite quilt shops, Bay Window Quilt Shop. Can I blame them that I now have an entire cupboard full of quilt kits (hahaha)?

I just fell in love with the adorable cartoon characters on this fabric and so did my daughter… She was the one who ended up with this quilt.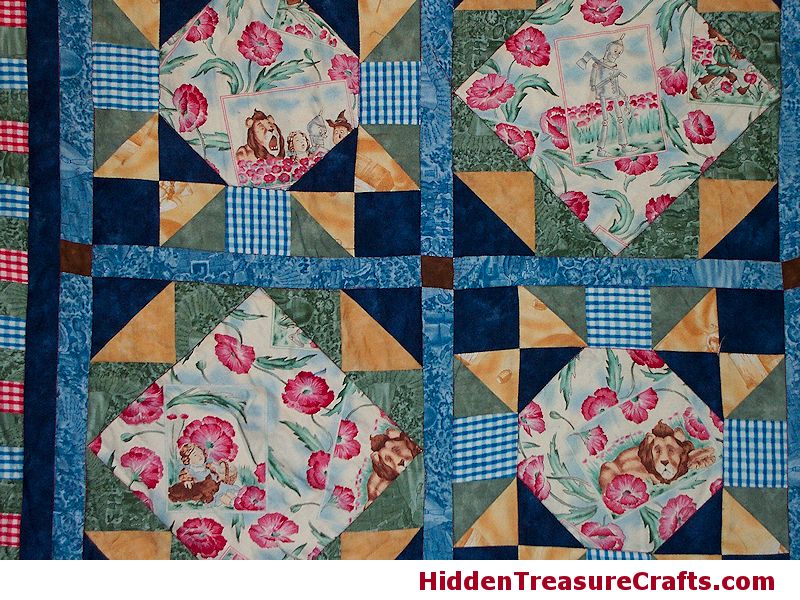 The pattern was actually just printed off on a piece of paper and tucked into the quilt kit. I believe it was provided by the fabric manufacturer. Sorry, if it had a special name, I am not sure what that would be. I have done some searching online but have had no luck, which isn't surprising considering how long ago I bought this fabric.
If I remember correctly, I have 2 more Wizard of Oz quilt kits sitting in my cupboard (they are different fabrics from this one). I wonder if I will ever get around to making them….