During one of my trips to a local quilt shop in my early days of quilting, I found an adorable snowman quilt.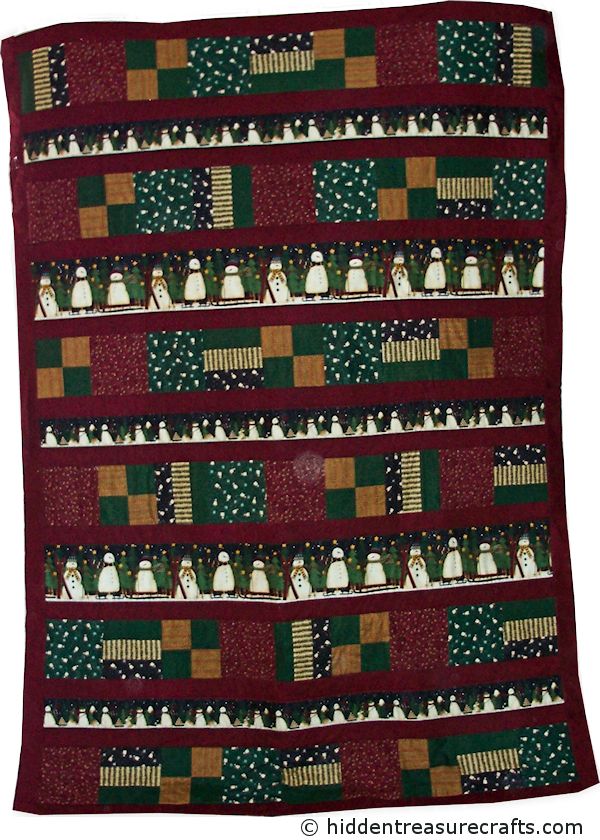 I was my second year of going to Quilt Retreat and I was looking for a project. Since it was so close to winter, I thought the snowman choice was perfect. I had never made a row quilt, so that was another plus. (This was my 20th quilt over all)

The name of this pattern was Easy Row Quilt by Bay Window Quilt Shop. The finished size was supposed to be 58-inches x 70-inches, but I ended up with an extra row of snowmen so I added it to the bottom.
When quilt retreat rolled around the next year, I once again decided to make a snowman quilt. I got this snowman quilt kit on Ebay for $25.00.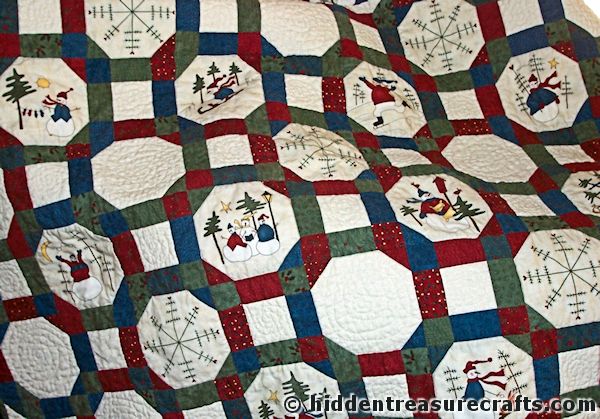 This quilt pattern was called Bundle Up and was designed by Pieces from My Heart. I love the brushed cotton fabric and the fun snowball quilt block design. It was a small lap quilt, but it was very snuggly! (This was my 37th quilt over all.)
At the same retreat that I made the Bundle Up quilt, I decided to make Christmas presents. I found a qult pattern named Too Cute to Cut that included directions for many sizes, including a fast and easy table runner.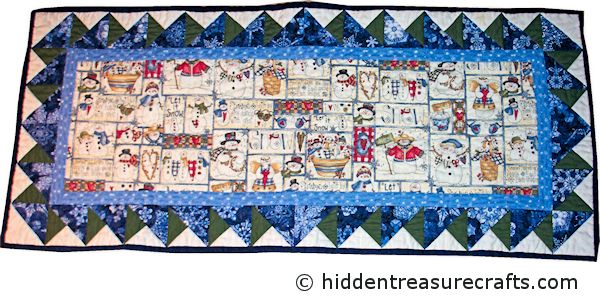 I actually made this snowman version of that pattern for me. Along with this one, I made one using taco fabric, a frog fabric, a bird design fabric, and a sewing fabric design. (This was my 36th quilt over all, although technically it is just a table runner.)
I have made one other snowman quilt. Unfortunately, I don't have a picture of that one. I gave it away as a gift before I thought to take one… Lesson learned!