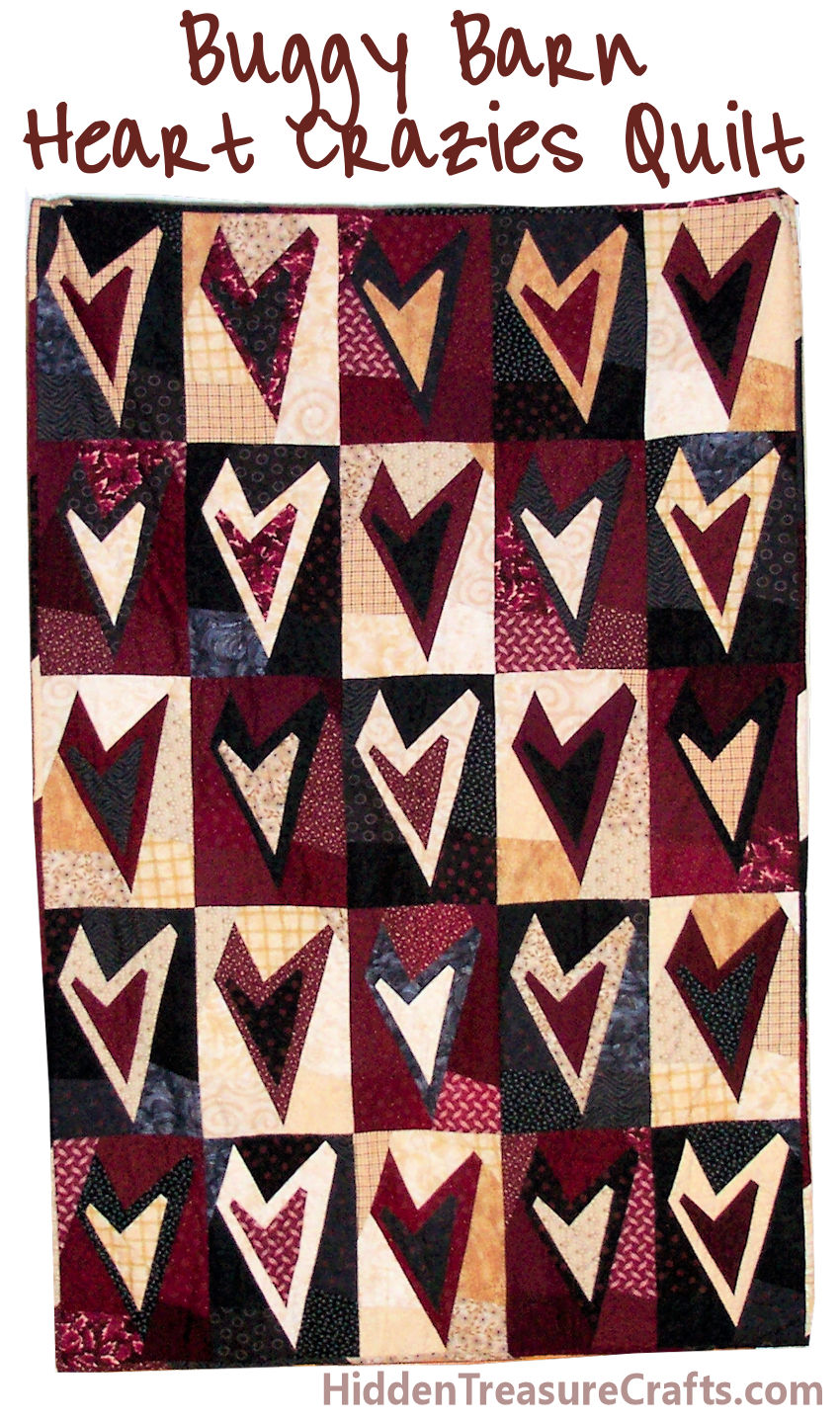 My 15th quilt was made from a pattern from The Buggy Barn named Heart Crazies (sorry, this quilt looks like it is no longer available). I made this in March of 2004 at the same quilt retreat that I made Katie's Graduation Memory Quilt. Because Katie's quilt was going to be a surprise, I chose to also make this quilt so I would have something to show off when I got home.

When I initially looked at this pattern I thought it looked like it might be a little on the harder side, but once I read through it, I thought it wouldn't be so bad… After all, all I would need to do is stack up all of the fat quarters, cut them as directed, rearrange them, and then sew them back together. What could be hard about that?
This pattern actually turned out to be a lot more challenging that I thought. The stacking, cutting, and rearranging was easy… The challenge came with sewing them back together. For some reason, I had a hard time figuring out how to line up the seams to account for the seam allowance. Luckily, you end up with 2 extra blocks when you follow the pattern so I used those as my guinea pigs.
When I was done piecing it, I quilted it by meandering and I also stitched in the ditch around the hearts. The finished size was about 43″ x 67″.