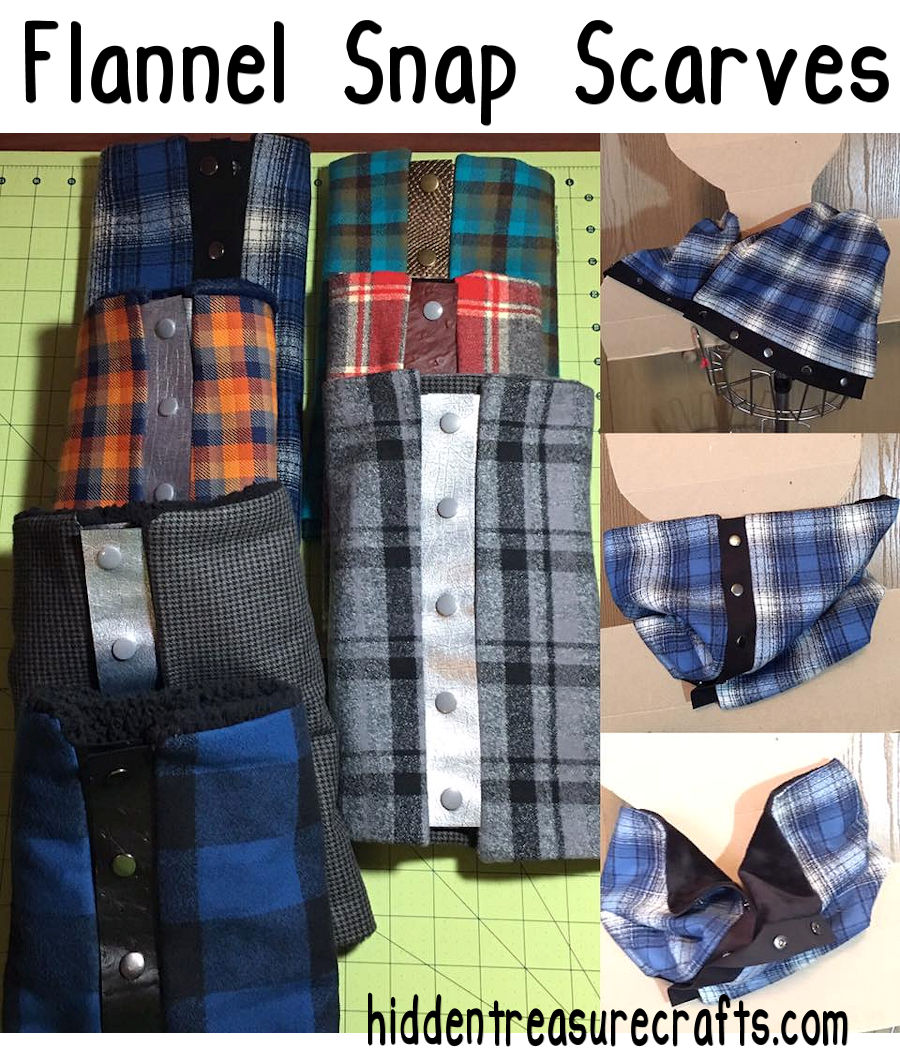 What do you think of these flannel scarves??? They are about 30-inches long and about 12-inches tall. The outside is high-quality flannel and the inside is either flannel or cuddle fur (depends on the style). Some of them are even reversable! With the faux leather or suade strip and snaps, it can be worn in a variety of ways.

Interested in them???
I have these all for sale in my etsy store — Hidden Treasure Crafts
I fell in love with them as soon as I saw this prototype …..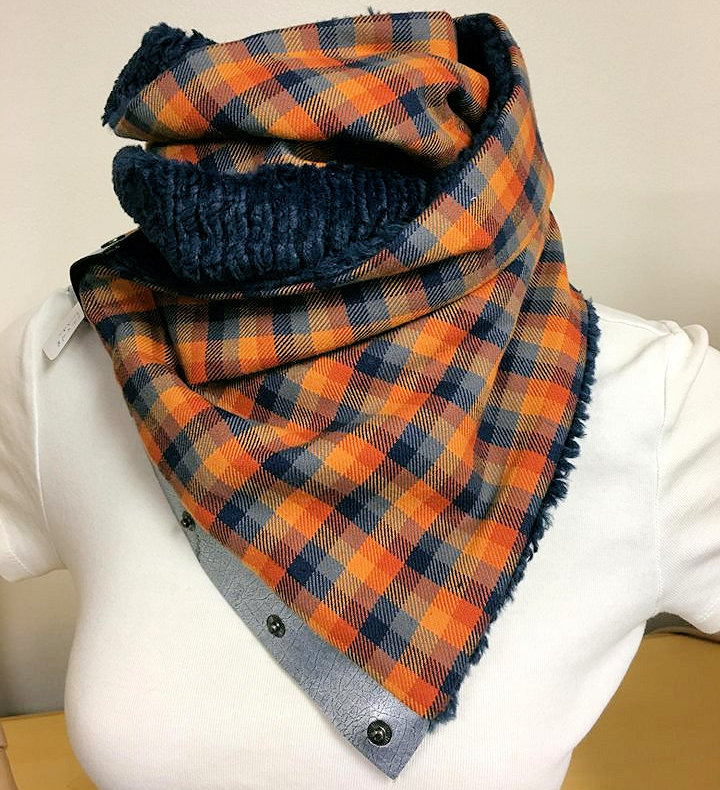 These are so simple to make — It was just a matter of cutting the flannel andlining fabric the same size (these are 30-inches long and some others I made were 48-inches long). You should then cut two strips for the snap that is about 2-inches wide and about 3 inches shorter than your flannel and lining pieces.
Lay the lining fabric on top of the flannel so right sides are together. Wedge the strip, centered, between them both on each end. and sew! Leave about a 6-inch opening to turn.
Turn the scarf right side out and hand stitch the opening closed. Add the snaps to the strip and your scarf is done!!!
The best part about these scarves???? They are SO WARM!!!!!