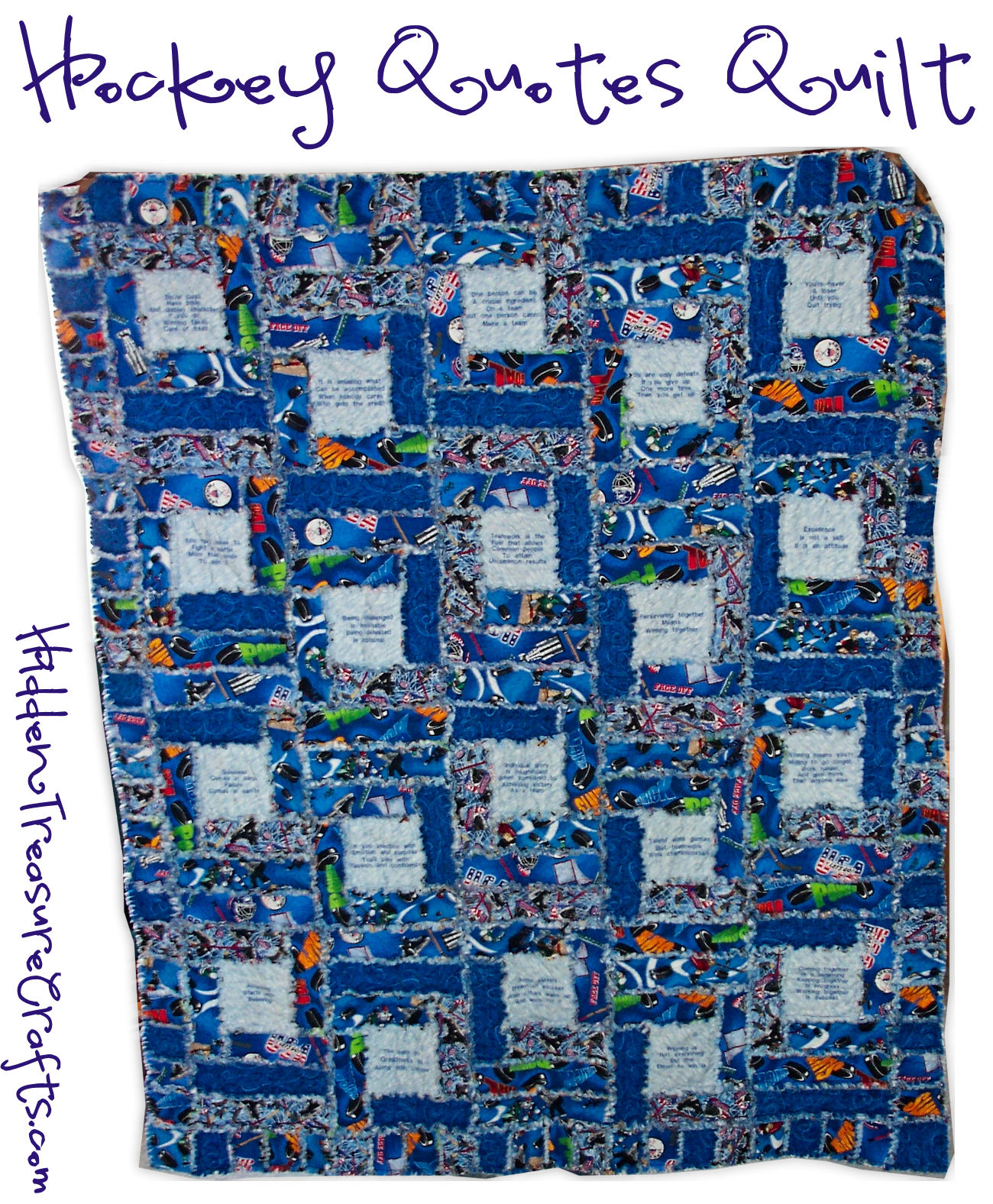 My 22nd quilt was sort of a hybrid of two of my other quilts… I used the same pattern from Quilting and Embroidery magazine that I used for my Gone Country inspirational quotes quilt (#19).

The fabric for this quilt was mainly scraps left over from the Let's Play Hockey (#16) I made for my son Joey. I guess I couldn't call them scraps because, when I made Joey's quilt, I am sure I bought enough fabric for 6 quilts.
When I made my Gone Country quilt, I used a variety of silly and inspirational quotes. When I made this quilt, I picked quotes that were more hockey and sports related. I embroidered the quotes onto light blue fabric squares.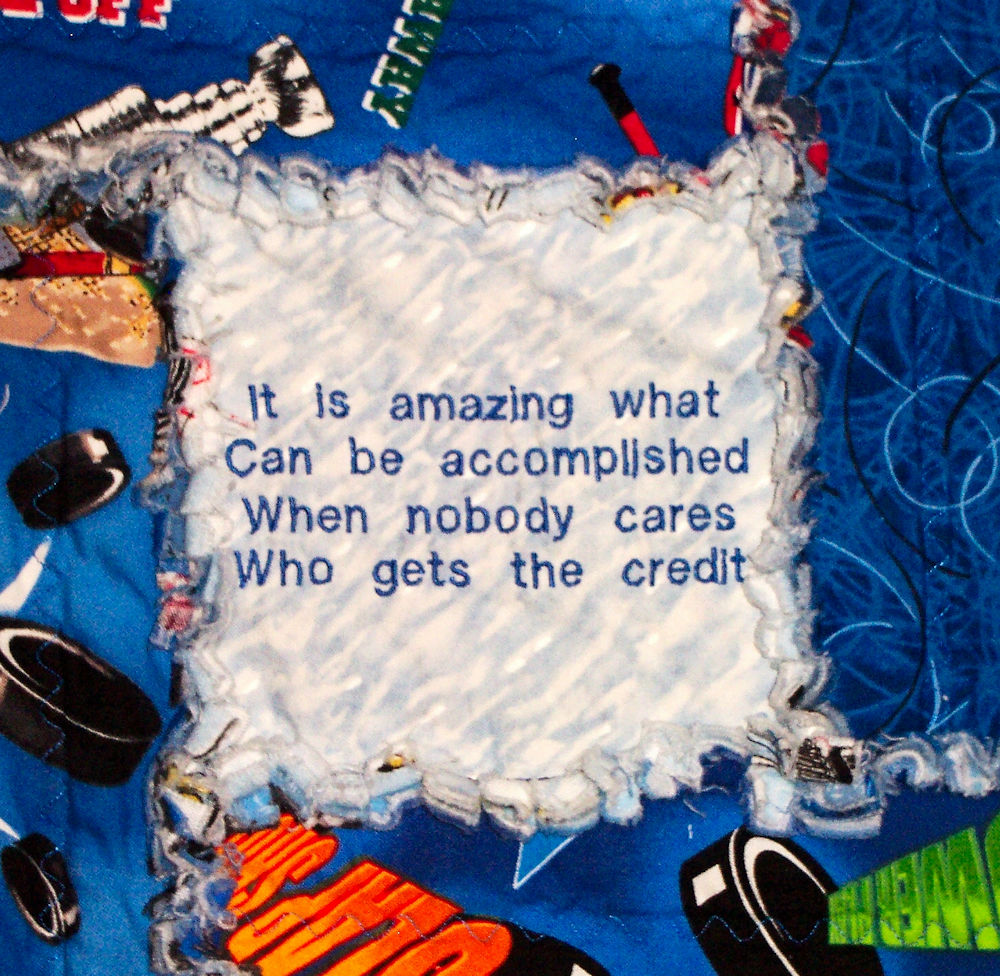 I made this quilt in January 2005 and I donated it to our hockey association for the Blue Line bid silent auction. It was a big hit and sold for around $325.