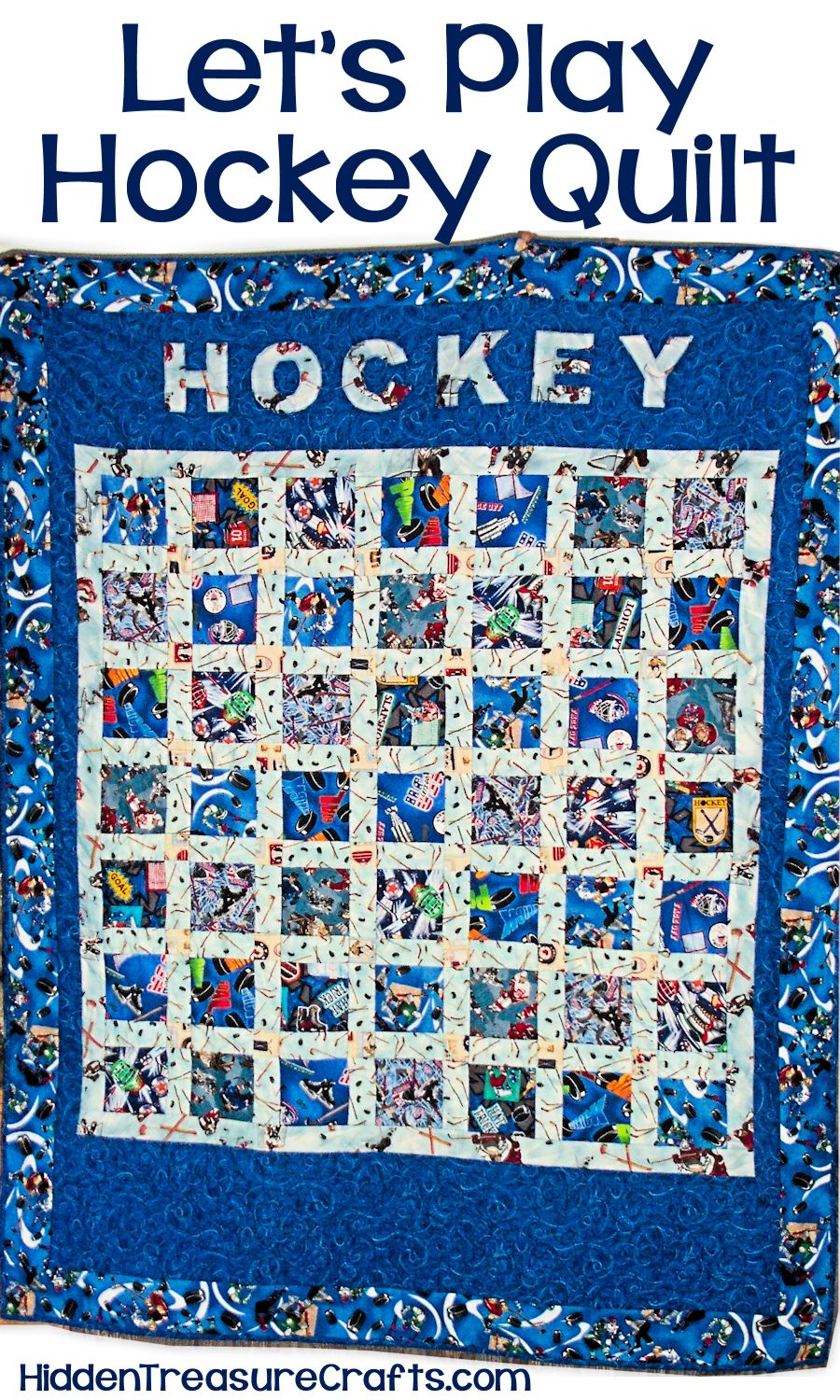 This is my 16th quilt. Before I tell you more about it, let me apologize for the poor quality of the photo. In my defense, I made this quilt and took this picture in June 2004. This was long before I had a good quality digital camera and the skills to edit the photos.

This quilt was made for my youngest child, Joey. He was a hockey player and loved everything hockey. It took me quite awhile to gather together a nice selection of hockey fabric. I got a lot of it on Ebay.
One of the problems I ran across when looking for different fabrics was that some of the pieces I ran across were already cut into 5-inch squares so I had to create a pattern around this block size.
I wanted a fairly simple pattern because the fabrics themselves were so busy. I opted to surround 5-inch squares with 2-inch sashing. I even put a different fabric in each corner of the sashing (notice the cream colored fabric in the light blue sashing).
I appliqued the word hockey on the border. When it comes to appliquing words, I usually print out the letters, trace them (BACKWARDS!) onto fusible web, and then iron them on the fabric.
This quilt ended up being between a twin and a lap quilt, size-wise. I also made a matching pillowcase. When Joey had his first son, I made him a matching quilt!