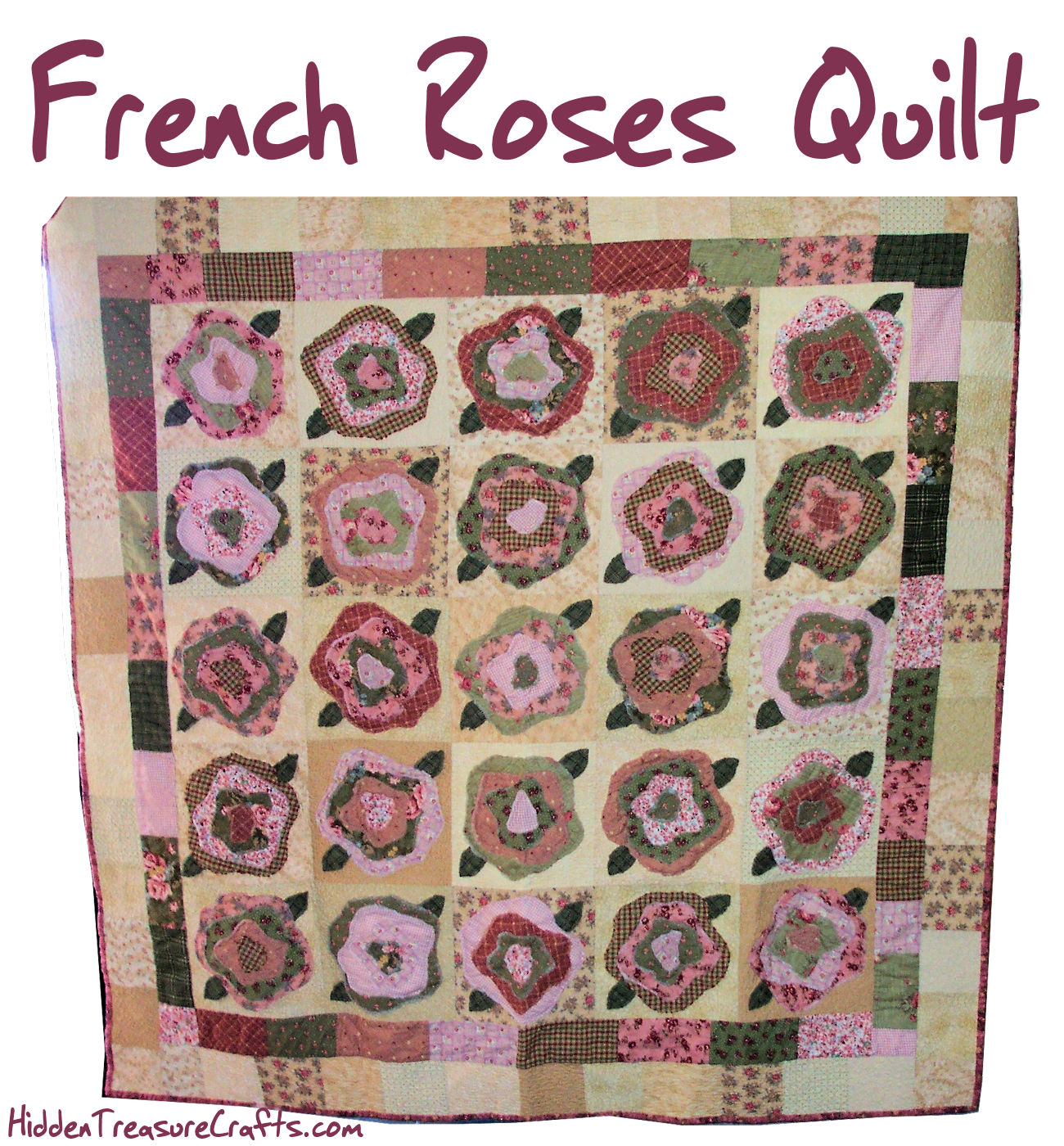 This French Roses Quilt by Heather French was my 21st. I actually bought this quilt kit at Spring quilt retreat in 2004 but didn't make it until the Fall 2004 retreat.
I had no purpose in mind when I bought this kit. I just fell in love with the fabric pack and the pattern design. I had yet to make a raw edge applique quilt so that enticed me too.

This quilt wasn't sifficult to make, but, at times, it did seem a little tedious and putsy — but aren't all of the great ones that way? 🙂 It was funn and differet and I love the way it turned out — check out the close up of the rose blocks!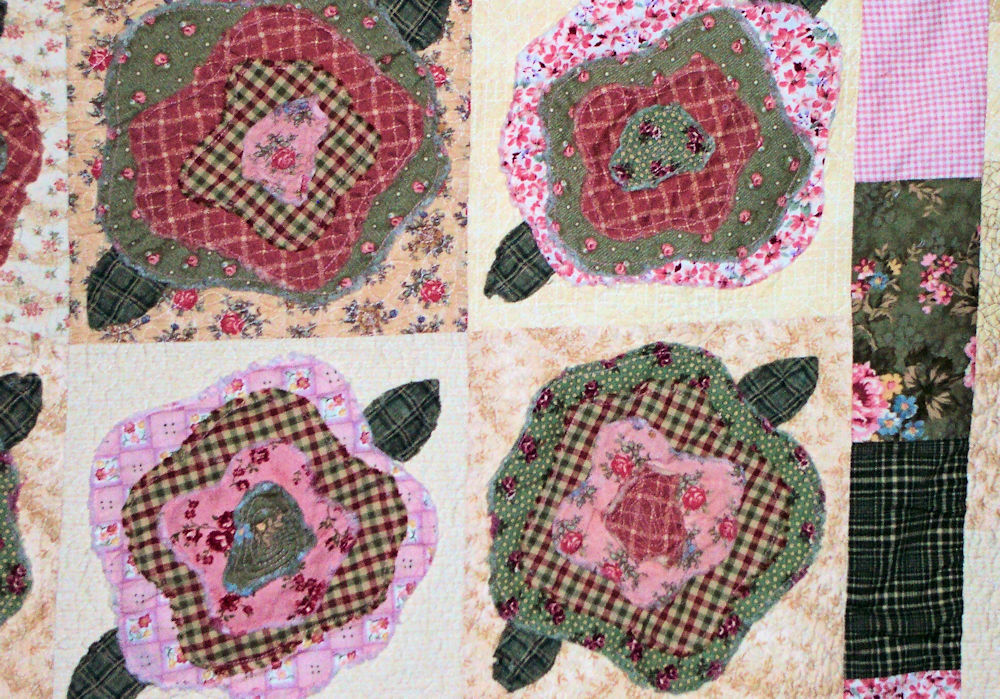 The finished size of the this quilt was 57″ x 57″ and when it came to finishing it, I quilting it using a meandering design. I actually ended up donating this to our hockey club's silent auction to use as a fundraiser.
I figured this pattern wouldn't still be available but I was pleasantly surprised when I searched Amazon and found it: French Roses quilt pattern (affiliate link)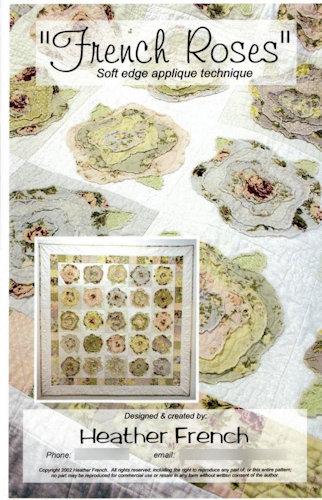 Disclosure: As noted above, this post contains affiliate links. See my disclosure policy for details.