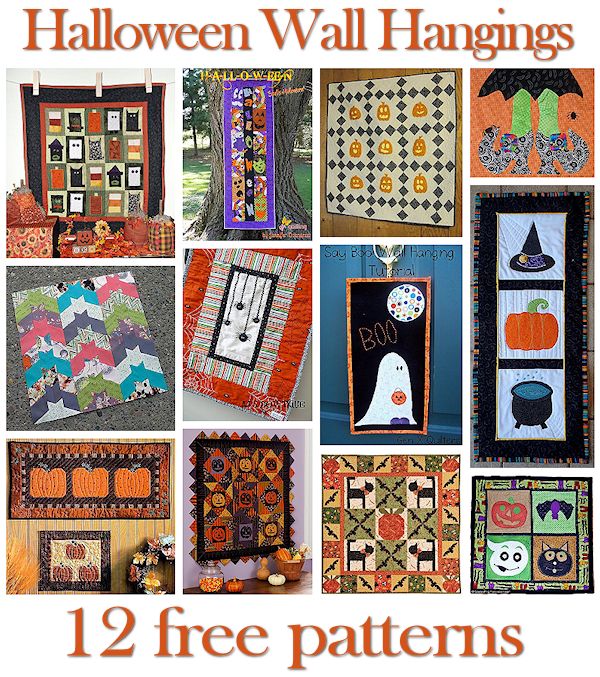 If you want a nice Halloween decoration to hang up in your own home, or to give as a gift, perhaps one of these amazing Halloween wall hangings will interest you. You will find an assortment of free patterns that are great from beginners to the more advanced quilter in this collection.
Browse through this collection see which one interested you the most. Actually, if you get started now Which one do you think will look best in your living room or hanging on your office door? Is there one that would make a lovely gift for a neighbor, friend, or relative?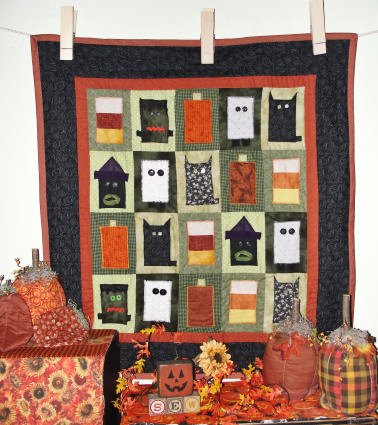 1 – Appliqued Halloween Character Quilt @ Love to Sew
Learn how to make an adorable quilt, featuring a variety of Halloween characters and symbols, using applique techniques.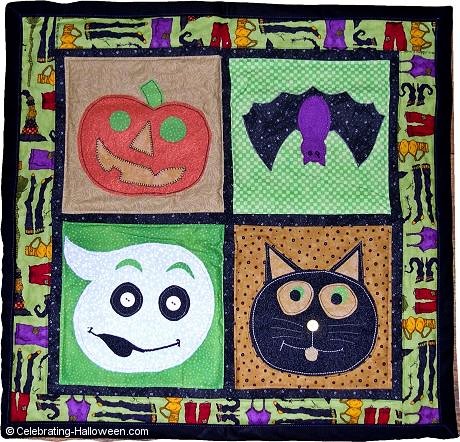 2 – Applique Halloween Wall Hanging @ Celebrating Halloween
This cute wall hanging features an appliqued pumpkin, bat, ghost, and cat (beware the video that starts playing automatically).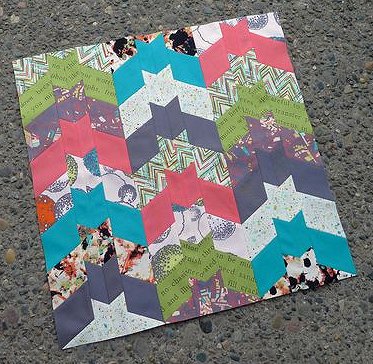 3 – Barn Bats Tutorial @ Oh Fransson
You can have fun playing with different color combinations when you make these fun, pieced bats.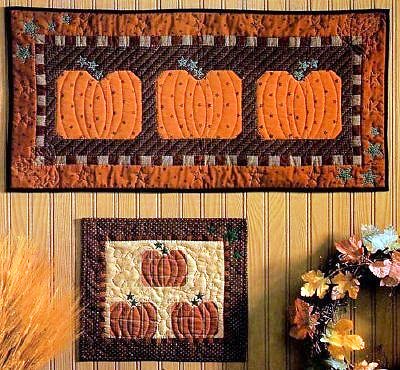 4 – Country Pumpkin Patch Quilted Wall Hanging Pattern @ TLC
I love the country look of this pumpkin trio. You can choose between two different sizes.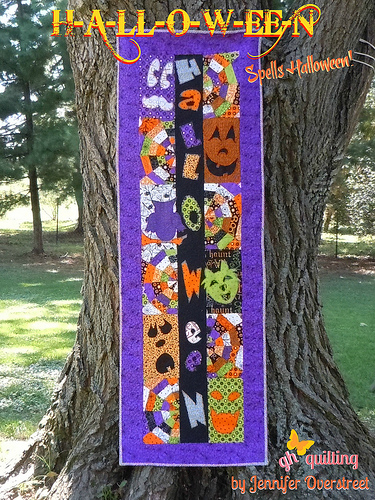 5 – H-A-LL-O-W-EE-N Spells Halloween Wall Hanging @ Moda Bakeshop
I am never disappointed by the quilts you can find on Moda's blog, such as this amazing pattern.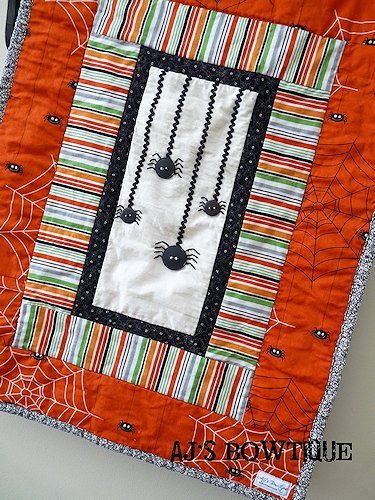 6 – Itsy Bitsy Spiders Wall Hanging Tutorial @ AJ's Bow-Tique
This perfect little quilt is made using four fat quarters, some rick-rack, and black buttons.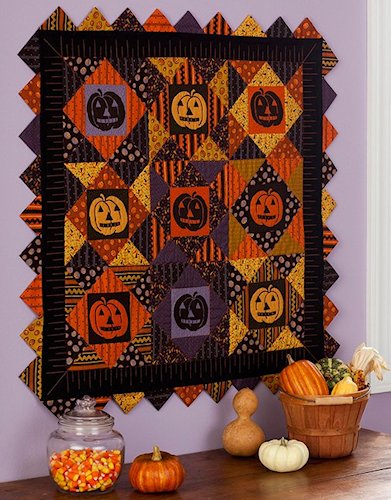 7 – Jack in the Box @ All People Quilt
I love the colors in this quilt, along with the prairie points in the binding.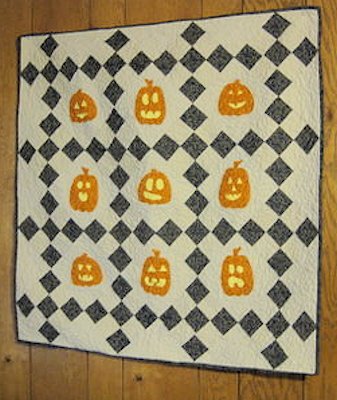 8 – Pumpkin Carving Wall Hanging @ Michelle's Romantic Tangle
The pumpkins on this wall hanging almost seem to be glowing.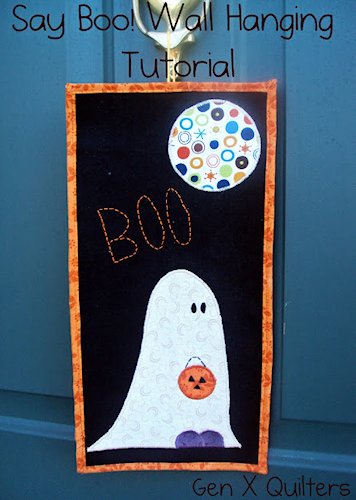 9 – Say Boo! Wall Hanging @ Gen X Quilters
This seems to be a fast and easy wall hanging that would be good for beginners.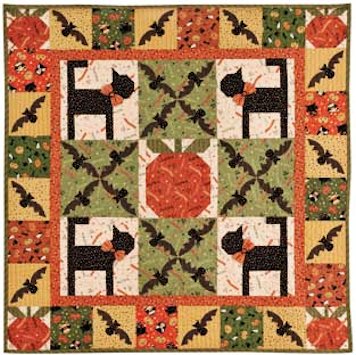 10 – Simply Spooky @ Red Rooster Fabrics
This 44″ x 44″ wall hanging features four black cats along with several bats.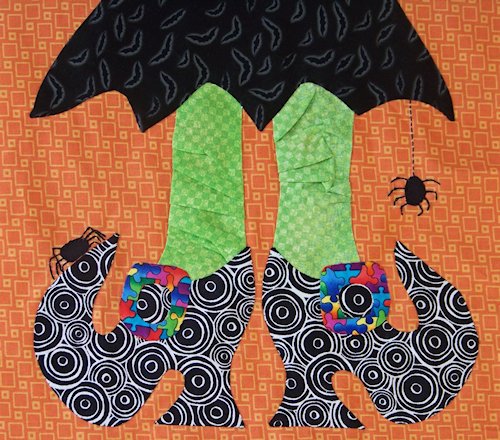 11 – Witches Feet Halloween Quilt Tutorial @ Attic Window Quilts
While you will have to use your imagination to figure out what this witch looks like, you can certainly admire her whimsical shoes and baggy socks.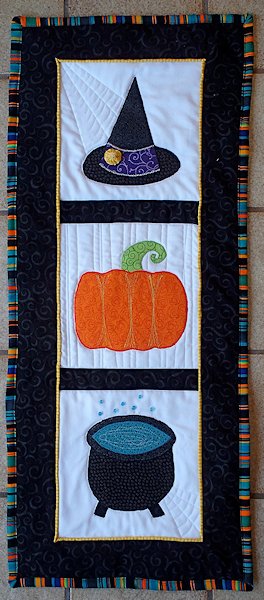 12 – Witchy Wall Hanging @ Without a Map
Have fun making this easy wall hanging that features a witch's hat, a pumpkin, and a caldron.
I hope you enjoy making these Halloween wall hangings as much as I enjoyed searching for them. As always, remember to leave a comment for the designer and let them know how much you appreciate that they offering free patterns. Tell them Mother's Home sent you!