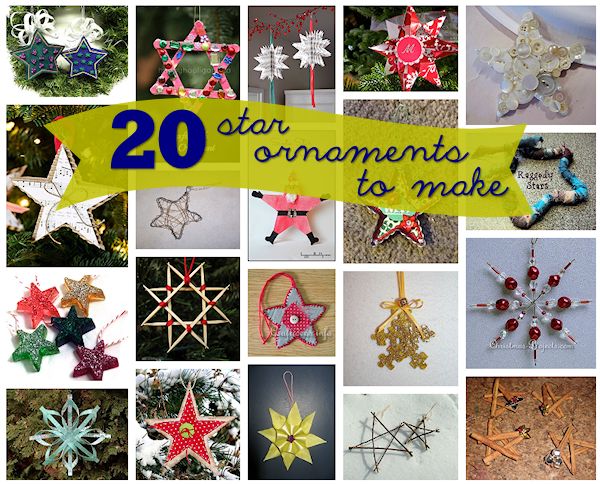 You can use these amazing star patterns to decorate your Christmas tree or your house. You can even use them year round. Made with a variety of materials, and for a variety of skill levels, you will certainly find something every family member can make.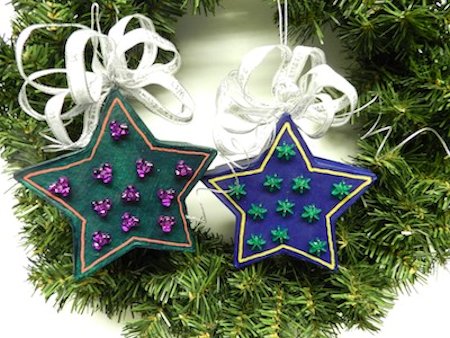 1 – Homemade Star Christmas from Sewing and Crafting with Sarah
Learn how to make star ornaments using paper mache boxes.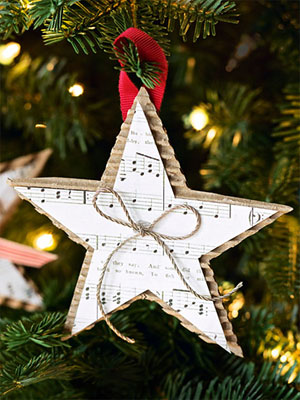 2 – Music Sheet Star from Good Housekeeping
Use sheet music and a piece of cardboard to make this ornament.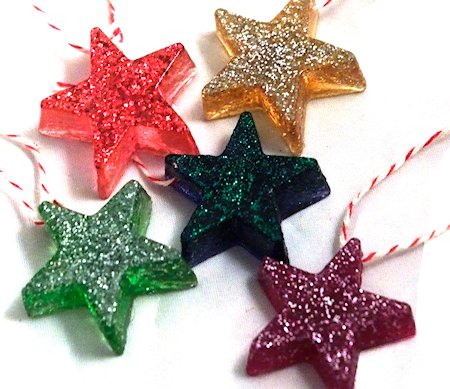 3 – Resin Star Christmas Tree Decorations from Dabbled
Have fun experimenting with resin to make colorful star decorations.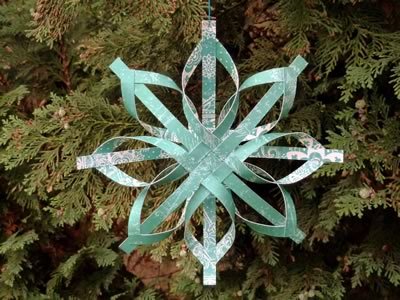 4 – Paper Star Ornament from Homemade Gifts Made Easy
This easy star craft is made with thin strips of paper.
5 – Craft Stick Star Ornaments from Happy Hooligans
You can make these easy stars using 6 craft sticks, paint, and gems.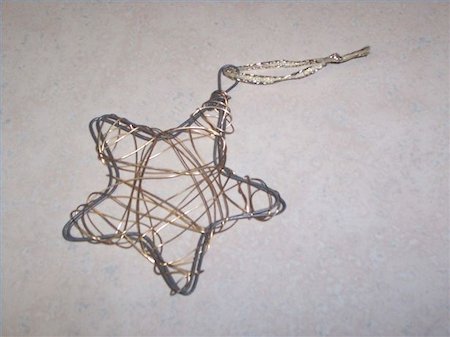 6 – Wire-Wrapped Star Ornament from eHow
Use a star-shaped cookie cutter to make these ornaments out of wire.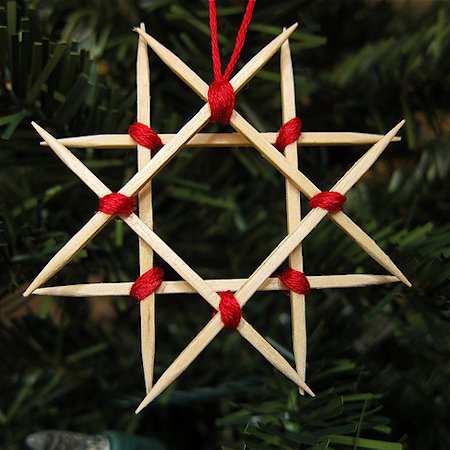 7 – Wooden Star Ornament from Just Crafty Enough
These amazing stars are made using toothpicks and embroidery floss.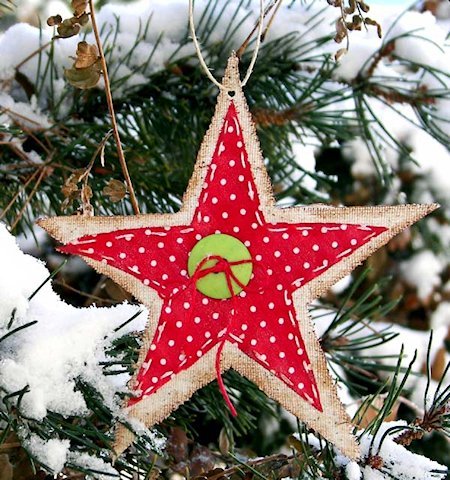 8 – Starched Burlap Star Ornaments from Helmar
Use scraps of burlap and fabric, along with fabric stiffener, to make these stars.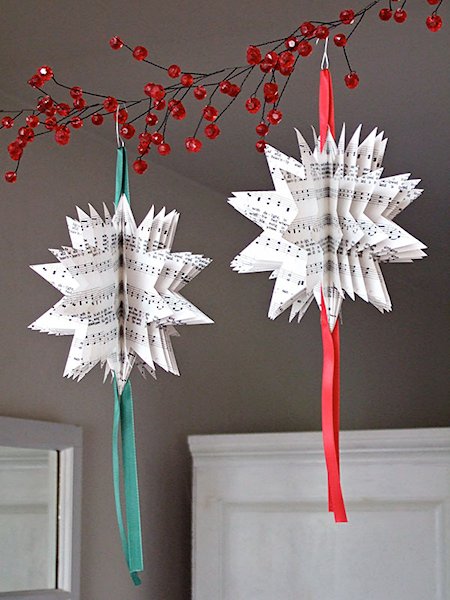 9 – 3D Sheet Music Star Ornament from Crafty Nest
This site even offers you the sheet music star shapes to download and print.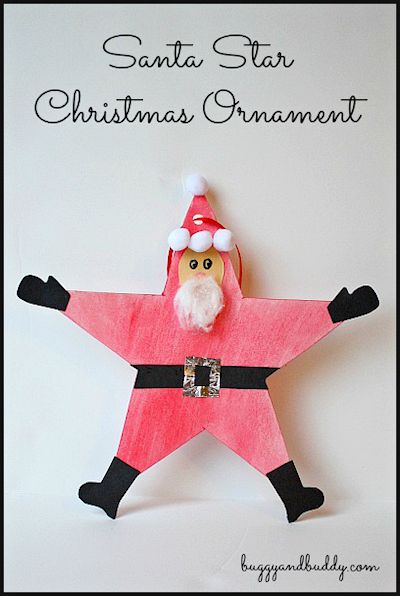 10 – Santa Star Ornament from Buggy and Buddy
Discover how easy it is to make a star look like a Santa.
11 – Primative Star Ornament from Craft Ideas
This lovely star is made from a piece of cardboard and yarn.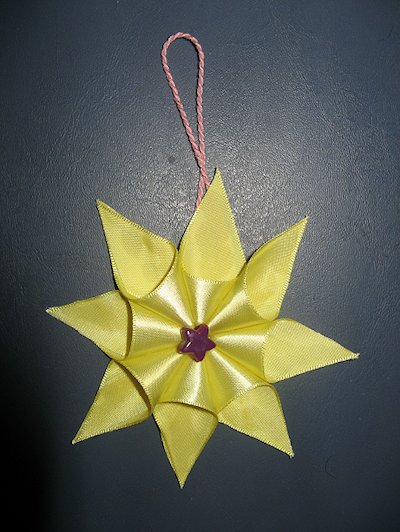 12 – Ribbon Star of Wonder from Better Budgeting
Learn how to roll ribbon into cones and glue them all together.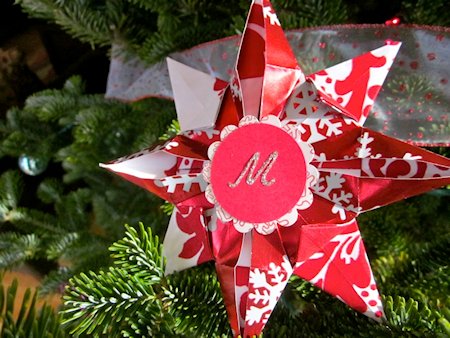 13 – Origami Star from Nikki in Stitches
Learn how to use left over wrapping paper to make a star.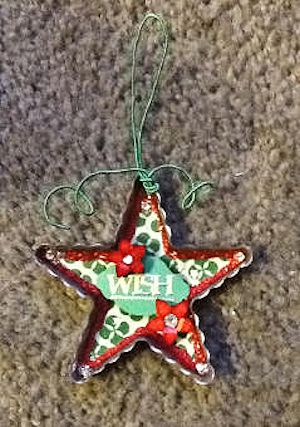 14 – Cookie Cutter Star Ornament from Better Budgeting
Use a star shaped cookie cutter to make an ornament.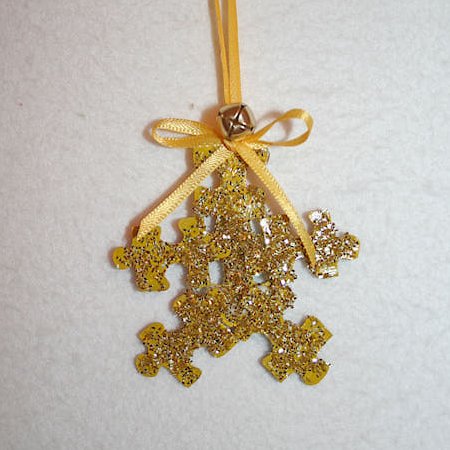 15 – Puzzle Piece Ornament from About.com Family Crafts
Glue together puzzle pieces into a star shape and then paint and add glitter.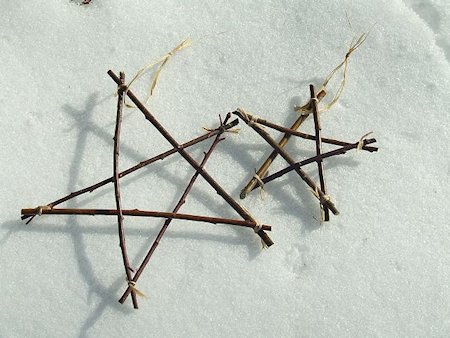 16 – Rustic Twig Star from Little Shack on the Hill
Use twigs and twine to create a truly rustic star that can be made into an ornament.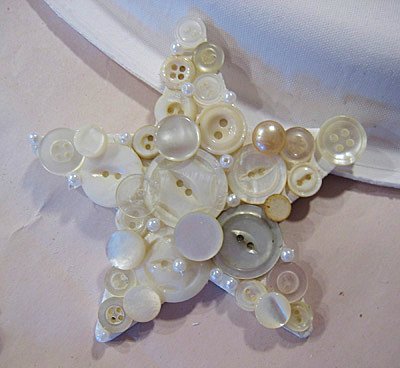 17 – Button and Pearl Stars from Primrose Design
Make this amazing star ornament by gluing white buttons and stars to a wooden star.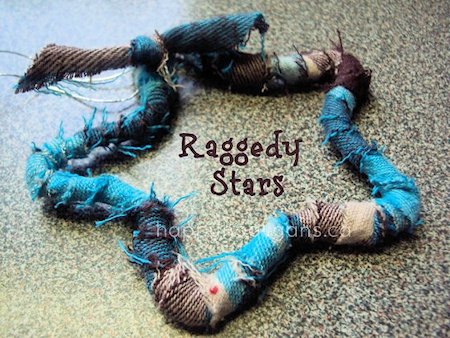 18 – Rag Star Christmas Ornaments from Happy Hooligans
This ornament is made by wrapping a chenille stem with fabric strips.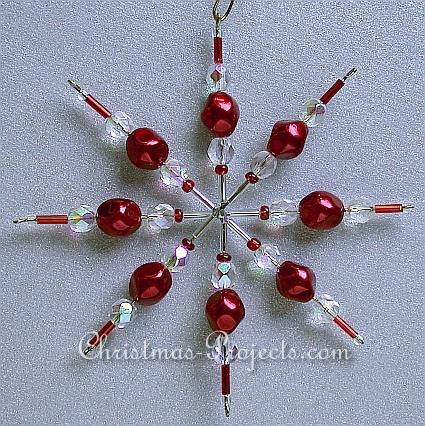 19 – Beaded Star Ornament from Christmas Projects
A fancy yet easy ornament to make.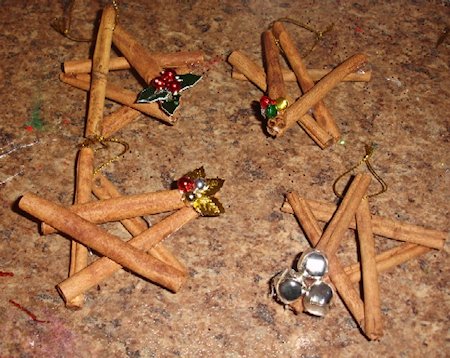 20 – Cinnamon Stick Ornaments from Two Big and Two Little
By gluing together five cinnamon sticks you can make a sweet smelling ornament.