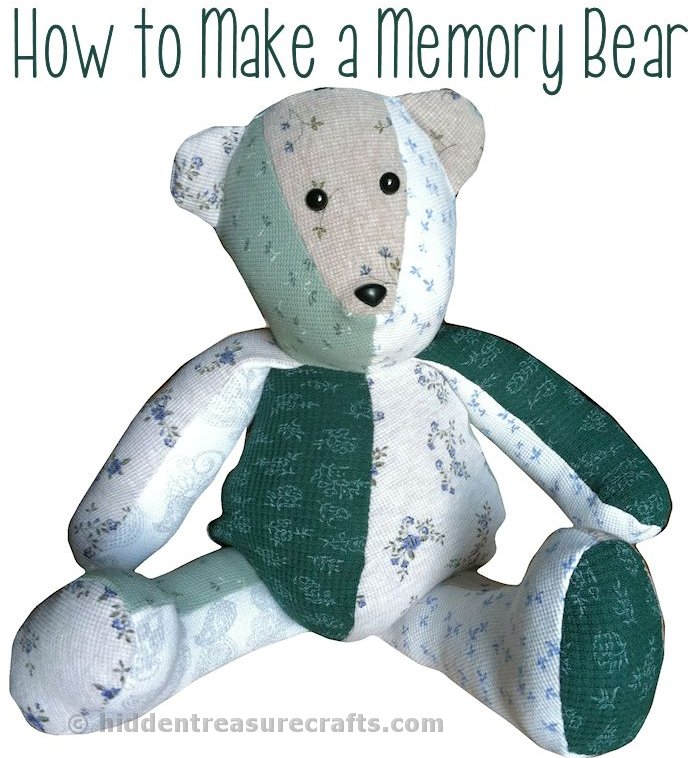 Last year we lost someone very dear to us. My husband's grandmother passed away at 86 years of age. She had a long, happy life and touched everyone who met her. She was such a loving and selfless person with a spunky sense of humor. She will be sorely missed.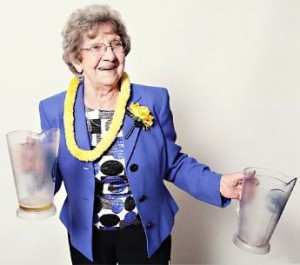 Grandma was an avid sewer (or sewist if you prefer), so I am willing to bet she was tickled pink when I decided to rummage through her clothes to find a variety of items I could use to make special memories bears. I used a lot of items that I knew were her favorite pieces and also some that I recall her wearing for special events. I also tried to find clothes that were made of a variety of different fabrics and textures.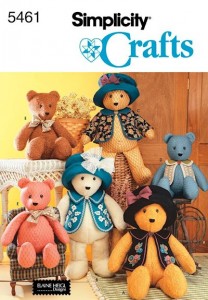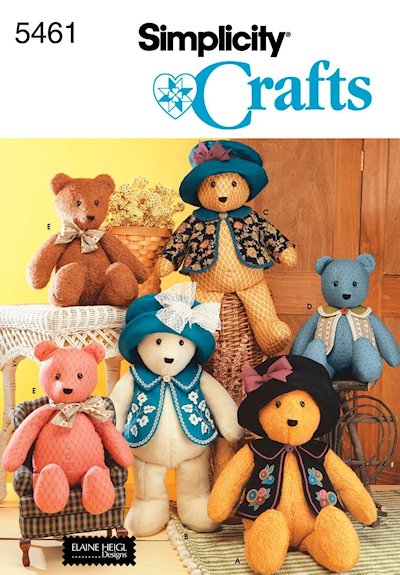 When it came to making the bears, the first thing I had to do was find a pattern. I wanted a fairly easy pattern since my plan was to make 10 bears, and I wanted the bear to be large enough to showcase the different fabrics and would sit unsupported. . I ended up choosing Simplicity Sewing Pattern 5461
(affiliate link) which was for a 'classic' 22-inch stuffed bear. While I did have some bear patterns that were simpler, I liked that this one had several pattern pieces because my hope was to use around 5 different fabrics for each bear.
Once I had decided on a pattern, I had to prepare the fabric. I simply cut apart each item along the seams so I could lay them flat. Grandma would have been really proud because any time I ran across something with buttons, I cut the buttons off and saved them for a different project.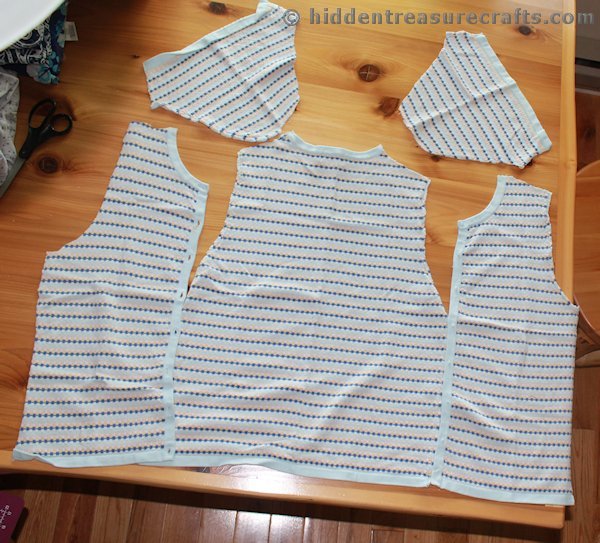 With the different pieces of recycled fabric all ready to go, I chose 5 different fabrics for each bear and then simply followed the directions that came with the pattern to make each bear. The only trick was to make sure the different fabrics were spread out to different parts of the bears. For the eyes and nose, I bought packages of black safety eyes
(affiliate link) and noses from the craft store.
As a finishing touch, I made tags to sew into the back of each bear. I used my favorite graphics program — Corel PaintShop Pro
(affiliate link) — to design the simple tag and then printed them on fabric printer sheets
(affiliate link). Cut them twice as big as you want them, fold in half, and press so they look like tags you would find inside garments or on a purchased stuffed animal. Sew in place and that is it!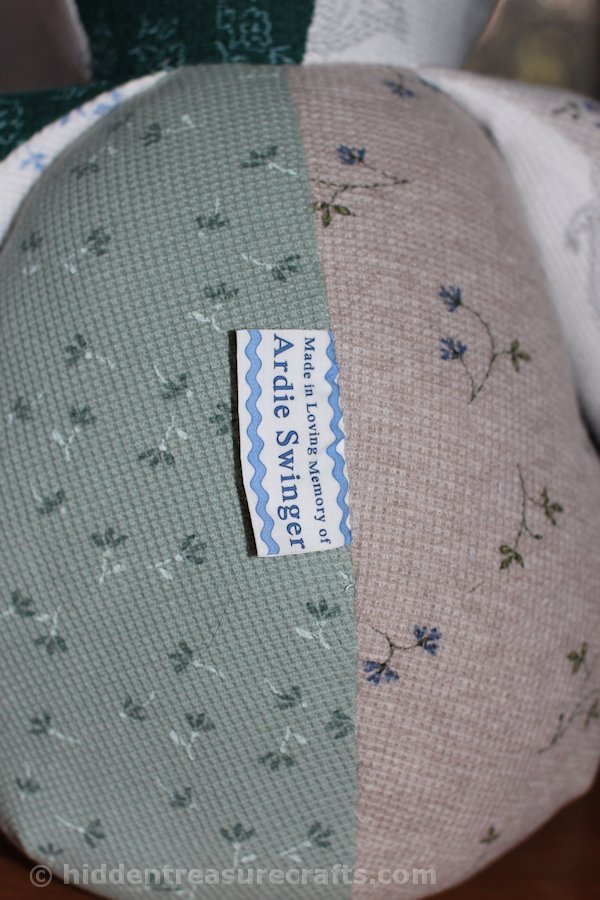 Like I mention previously, I made 10 bears. Grandma had 5 daughters and then another who she was a foster parent to for many years. They were all very happy when they each received one of these bears:
I also made a bear for each one of my three kids.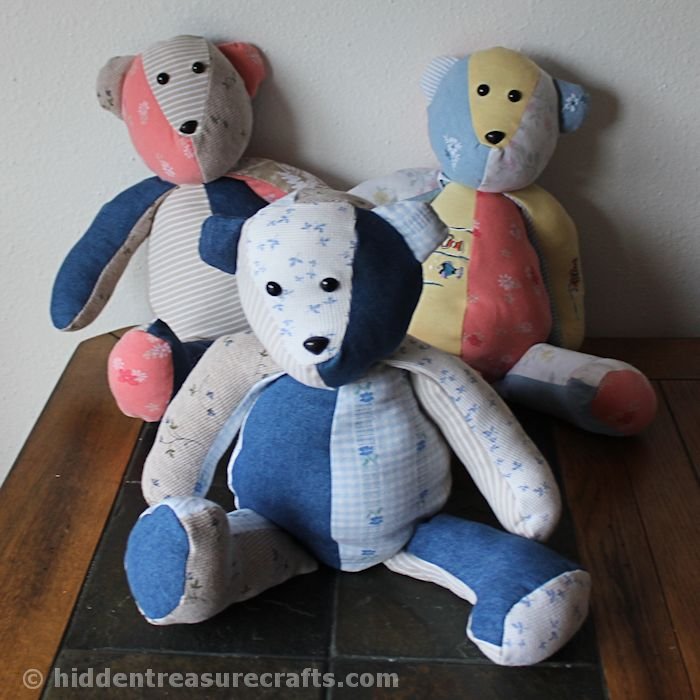 Finally, here is the bear my husband and I proudly display. This was my prototype. Originally I was going to make each bear out of 2-inch squares, but it was so labor intensive I only made one.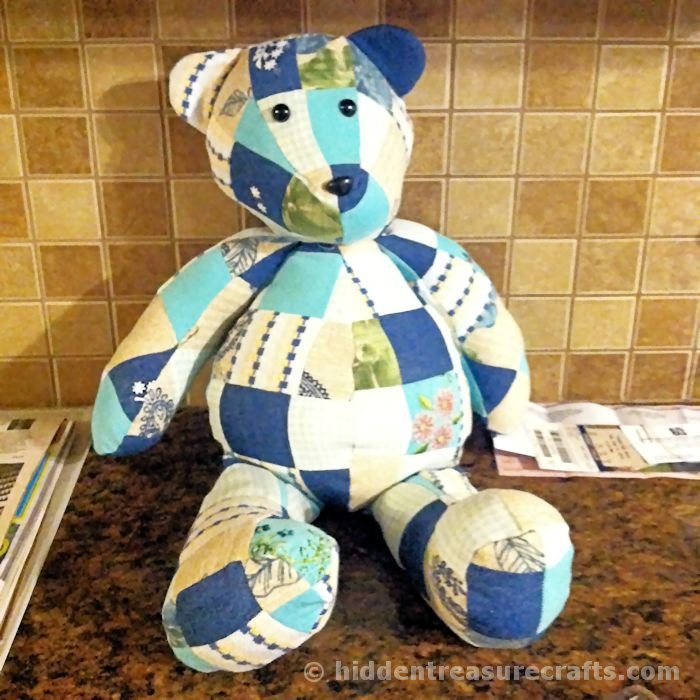 I know grandma would be very pleased that I recycled some of her clothing into these keepsakes, and I know everyone who got one was very pleased. I hope this post inspires you to do something similar if the situation arises. Keep in mind, a memory bear can also be made for happier occasions. For example, it would make a very fun way to use some of your kids favorite clothing after they outgrow it.
Disclosure: As noted above, this post contains affiliate links. See my disclosure policy for details.