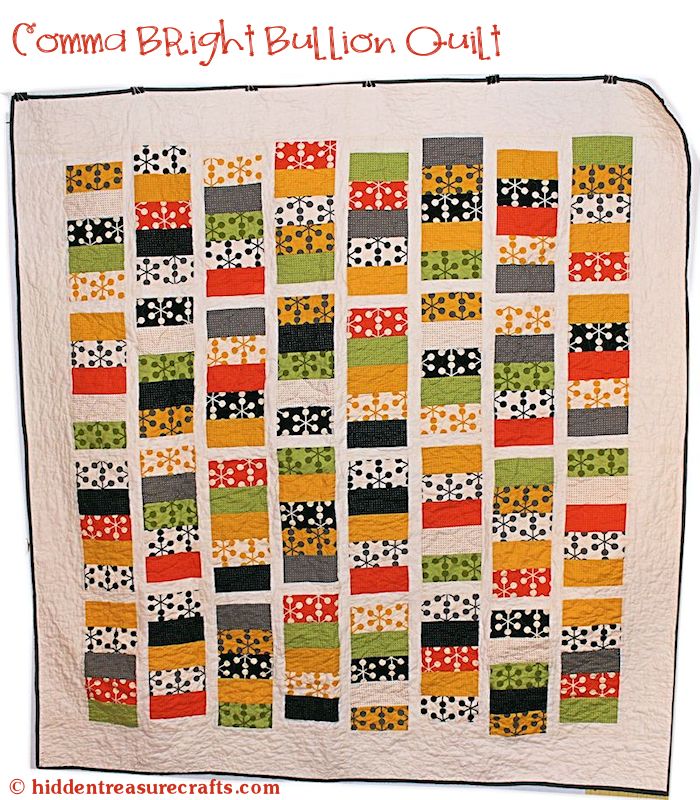 Awhile back, I shared a couple of quilts I made using a stack of fat quarter cuts of fabric called Comm by Zen Chic. If you remember, I shared a 2-Sided Brick Quilt I made using some of the fabrics in the stack and a strip quilt made using more of the fabric. This Bright bullion quilt was my choice for using up the last little bit of it.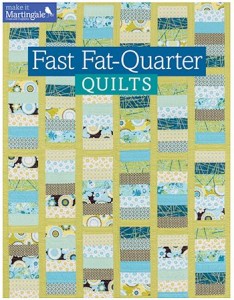 I searched all over the place for a quilt pattern to use that I thought would compliment the brick quilt I made. I use that quilt on my bed and wanted a second. It took awhile, but I finally stumbled across this pattern in a book.
The book is titled Fast Fat-Quarter Quilts (Make It Martingale)
(affiliate link) and the Bright Bullion quilt I made was featured on the cover. This pattern came together so fast and easy, I will definitely make it again. I like all of the other patterns in this book too, which isn't always the case when you buy a book of quilt patterns.
I was very pleased with how it turned out. What do you think of it?
Disclosure: As noted above, this post contains an affiliate link. See my disclosure policy for details.