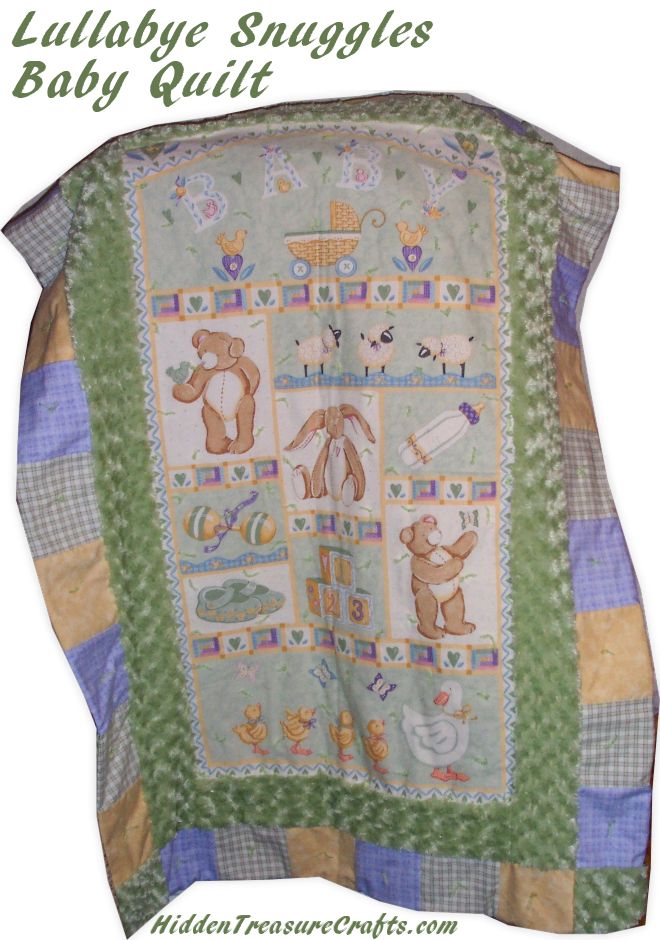 We are lucky enough to have 2 more grandson's joining the family in the next few months so I have been searching for some inspiration to make them each a quilt. Besides searching online for baby quilt patterns, I looked back at pictures of baby quilts I have made.

Since baby quilts are on my mind right now, I thought now would be the perfect time to post a picture of the first baby quilt I made (this is #39 for those keeping track).
I made this quilt in November 2006 (at quilt retreat) to give to DaShaun. It was a quilt kit I got at Monika's Quilt Shop in Park Rapids. It was called Lullaby Snuggles, but technically it was a cute flannel panel framed by Minkee Swirl fabric and flannel squares.
This was the first time I worked with Minkee and I made a note in my quilt journal about what a pain in the butt it can be to work with; and, while I might have more experience working with it these days, I definitely still think it is a pain in the butt!