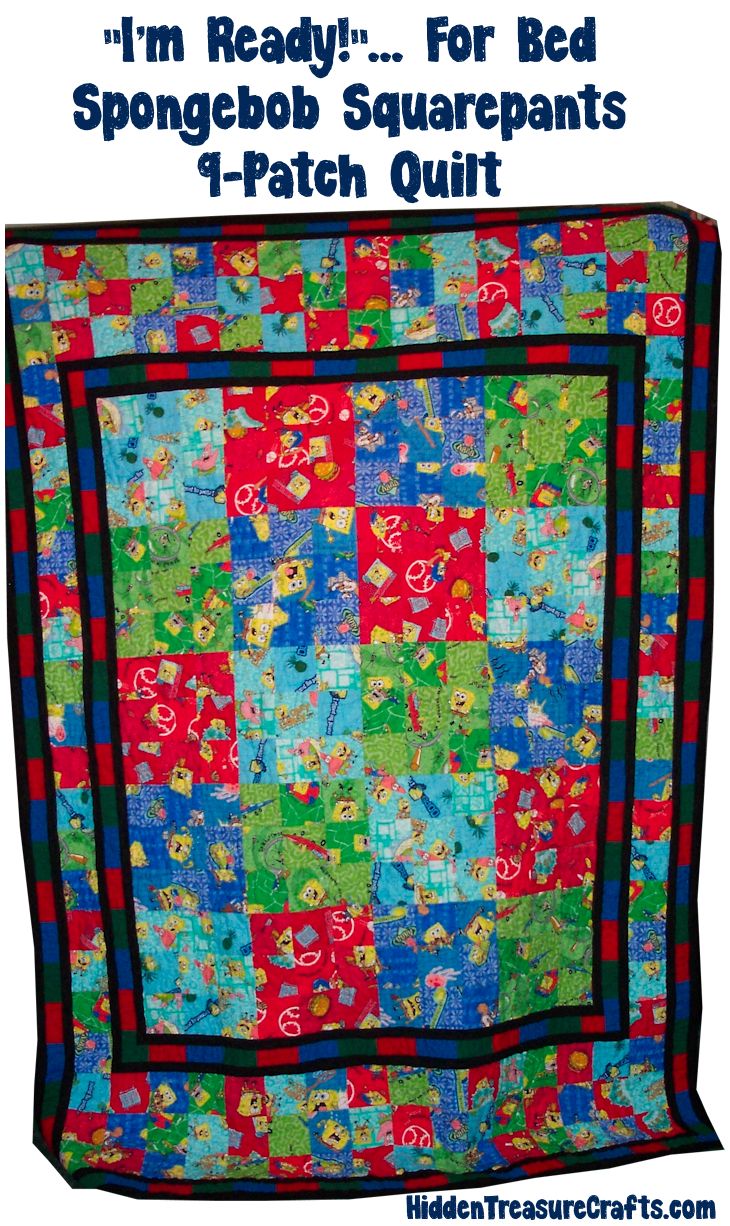 I made this Spongebob Squarepants for my son, Christopher, in March 2004. He loved the show and I was hooked on buying things on Ebay — which is where I found more than a dozen different spongebob Squarepants prints. These two things, along with the fact that he had been bugging me for a quilt since I made my daughter her Wizard of Oz Quilt, were the inspiration for my 13th quilt (made in March of 2004).

Some of the fabric I bought came in 2 1/2-inch squares so that made it easier to decide on what sort of block to make. The colors of the fabrics also helped to determine how the blocks came together. The center of the quilt is made up of twenty 9-patch blocks. I added a thin black border and the colored strips and was going to call that good, but then I had so many left over 2 1/2-inch blocks I figured I would use them as a border.
When this quilt was done, I used my sewing machine to quilt it. I decided to practice meandering and even got a little brave and stitched the word "Spongebob" throughout the quilt as I meandered. I also made a matching pillowcase!