My granddaughter loved the movie Frozen and was pleased when I showed up at her birthday party with my own version of Elsa and Anna's dresses. They would also make great Halloween costume!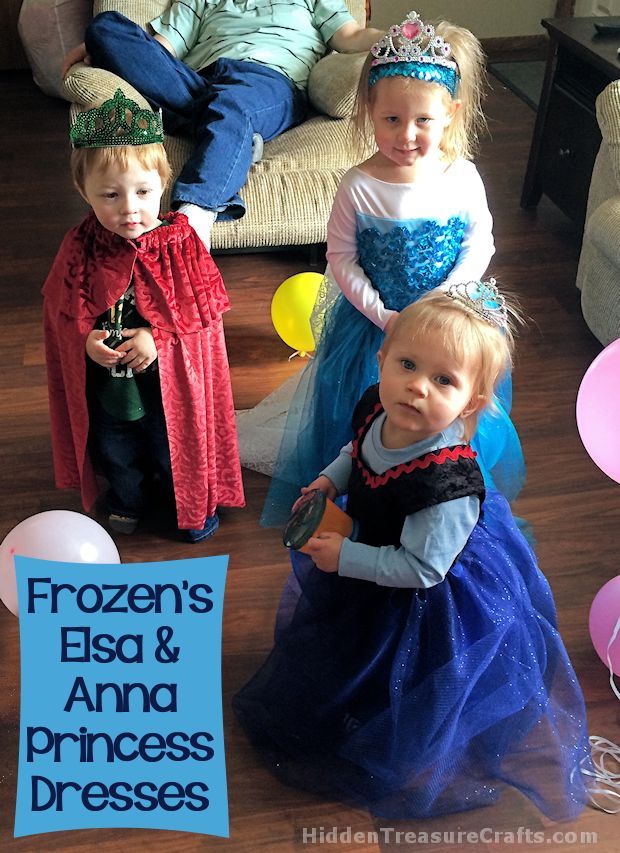 I got the pleasure of going to see Frozen with my granddaughter Blake when it was in the theater. Her response to the movie was priceless so much so that this movie will always have a special place in my heart. When my daughter started planning Blake's 3rd birthday and decided to make it a princess theme, I decided I would make her a Princess Elsa dress to wear to the party. Of course, I also needed to make a Princess Anna dress for Tatum, my 18-month-old granddaughter! (My grandson was also at the birthday party and was feeling a little left out so we let him wear Anna's cloak along with his own crown.)

I went on a shopping trip with my daughter and granddaughters to search for fabric and a pattern I could easily modify to suit my need. For Elsa, we found a teal satin for the main skirt and teal glittery tulle for over the satin. We got a fancy teal fabric with a raised design and even sequins for the bodice (along with a shiny knit white fabric — not pictured) and then a sheer, white fabric with swirls for the cape. For Anna, we got a royal blue satin for the skirt and a darker blue glittery tulle for over the satin. For the bodice, we found black velvet. For Anna's cloak, we found a red velvet that had a fancy design through it.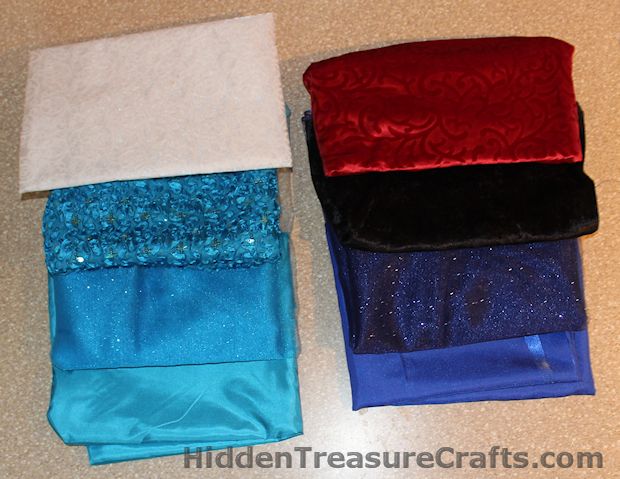 I was so happy when I found this pattern — Simplicity 2463. This is mainly because I figured I could make both princess dresses using this one pattern and I knew (or at least I hoped) I wouldn't have to modify it too much. I used view C for Elsa's dress and view F for Anna's dress.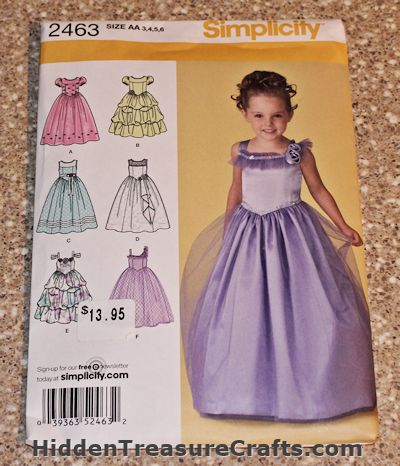 Of course, after I made my Frozen princess dresses by modifying the pattern above, they came up with one you can buy!

Learn More (affiliate link)
Frozen's Elsa Dress
As I already mentioned, I used the pattern pieces and instructions for view C to make Elsa.s dress. I did have to make my own pattern piece for the sleeves though, which was no big deal.
The main challenge I faced was trying to figure out how to sew Elsa's cape onto the bodice. Initially, I figure it would be as simple as sewing it between the lower teal bodice piece and the upper white bodice piece — and initially it was.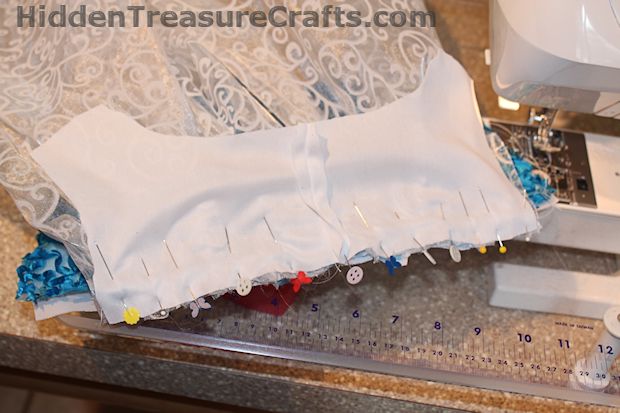 That was, until I had my granddaughter try it on. That is when I discovered I had to be able to find a way to add velcro to open the back to make it easier for her to get it on and off. Since I discovered this after it was all sewn together. It presented a little bit of a challenge.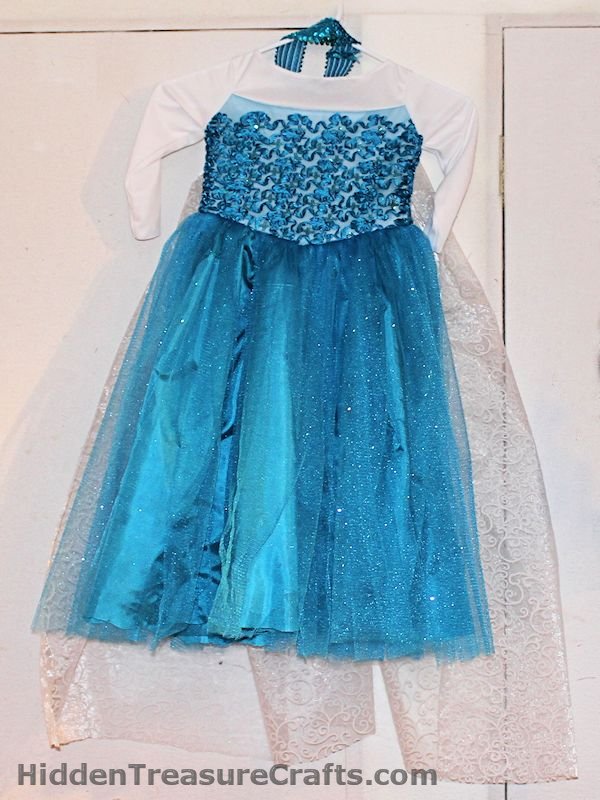 What I ended up doing is using a seam ripper to take apart the seam in the back of the bodice. I did have to cut a slit in the cape, but it really wasn't noticeable once the back was velcroed together. I also cut down into the skit a little.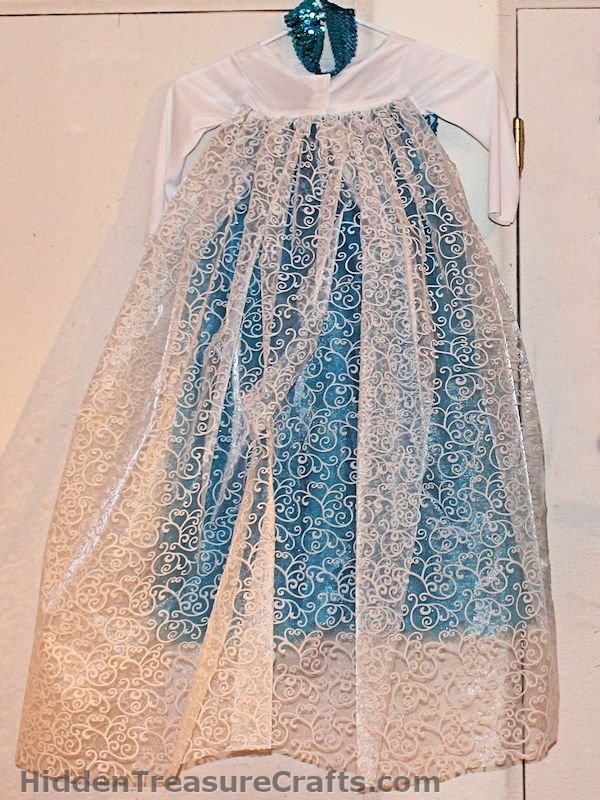 Frozen's Anna Dress
Anna's dress, using view F from the pattern, was much easier. The only real modification I had to do when it came to sewing it together was to use the pattern piece for the wider shoulder on both sides (I did widen the strap a little bit also). I sewed red rick-rack around the top edges before I sewed the skirt on. The light blue sleeves you see in the picture is simply a long sleeve, light blue shirt she wore under the dress!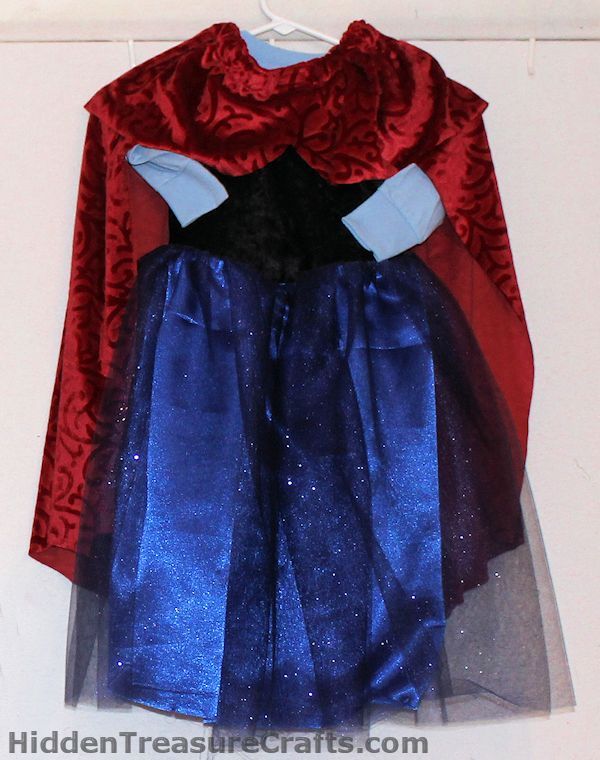 For Anna's cloak, I loosely followed this tutorial shared on The How to Mom. I sort of modified it as I went to suit my needs. There was an added bonus because of the fabric we chose, I didn't even have to hem or finish an of the edges.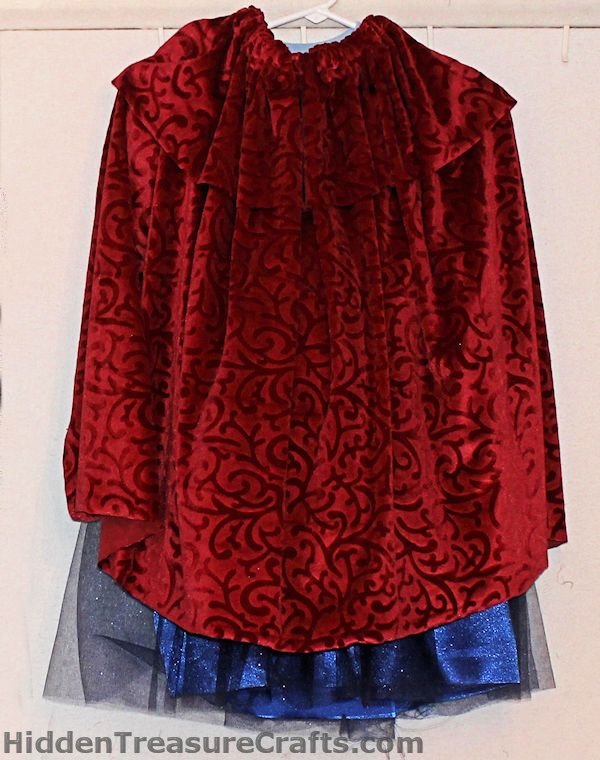 I hope whoever you make these dresses for are as excited as my granddaughter was!
Disclosure: As noted above, this post contains an affiliate link. See my disclosure policy for details.