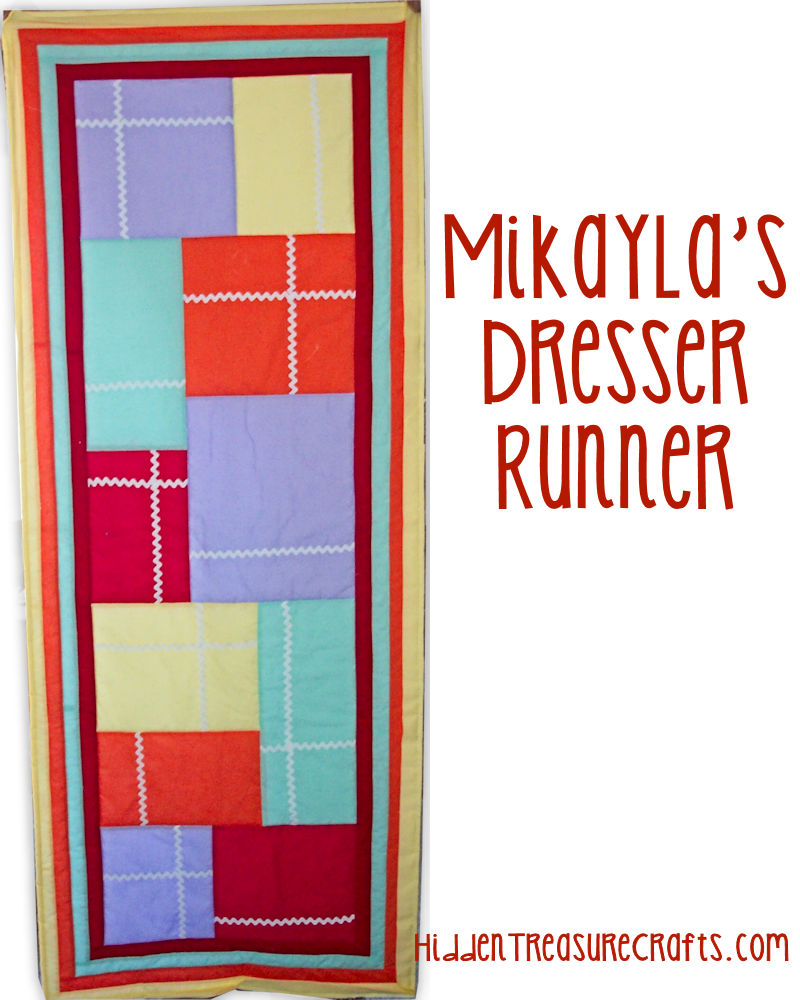 So, the 23rd quilt I made wasn't one that was intended to be used on a bed — it was made to be used on a dresser! It was so colorful and fun, and, I think, the first one I was hired to make.

This quilt actually came to be because of my Hockey Quote quilt (#22). A hockey mom friend of mine bought the HOckey Quote quilt at our association's auction and shortly thereafter she asked if I could make this runner for her.
She had bought her daughter a quilt set for her bed and wanted a matching one for her dresser so she brought me a pillow sham and asked if I could come up with something… this colorful dresser runner is the finished product!
It was made in February 2005 and ended up being about 24″ x 36″. I quilted it in the ditch.