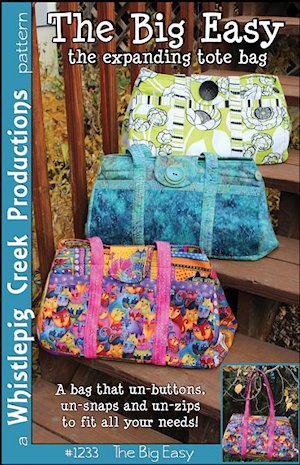 At times, I wonder why my fabric stash is so huge…  Then, I go to the fabric store and I realize why – even if I go just to pick up something specific, I always go overboard.  I see too many amazing fabrics and get too many bright ideas and end up leaving with much more than I came for.  That is how Big Easy Tote
(affiliate link) dilemma started.
This tote bag is one of the classes that is being offered at a quilting and crafting retreat I will be attending next month. I certainly don't need another bag – no matter if it is a purse or tote – but I couldn't resist this one. After all, it is an expanding tote bag that you can "un-button, un-snap, and un-zip to fit all your needs.